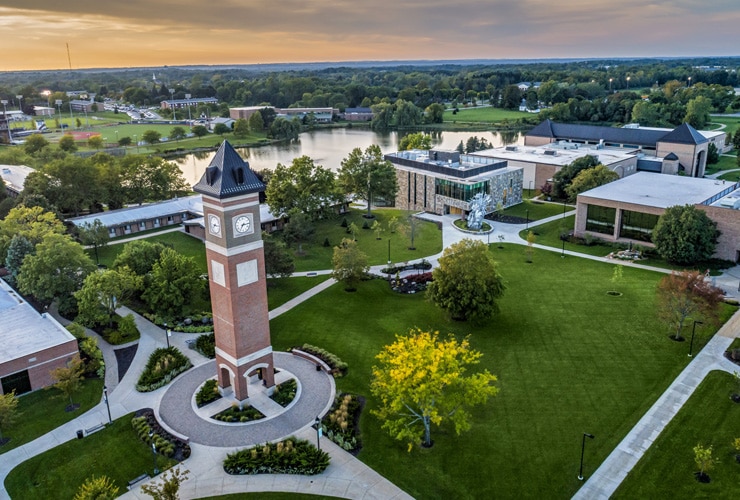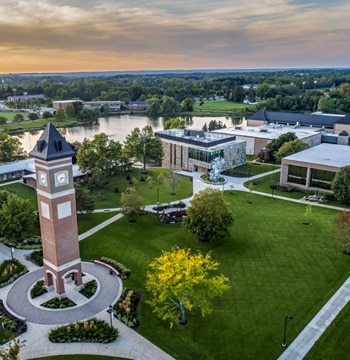 Kalamazoo Dual Enroll Course

Dual Enroll at
Cornerstone University
Kalamazoo Dual Enroll Course
Cornerstone University's new dual enrollment course could be for you! Junior and senior students in the Kalamazoo, Michigan, area who are ready to get a jump on college credits and get a taste of the college academic experience are invited to apply for our new on-site class located in Kalamazoo.
A Quick Look at Dual Enrollment
At Cornerstone, we offer a variety of dual enrollment options for public, private and homeschool junior and senior students students. Dual enrollment credits are easily transferrable and a great way to save money on earning college credits. Learn more about dual enrollment opportunities and the application process on our dual enrollment page.
Kalamazoo Psychology Course Details
PSY-111: General Psychology is available for public, private and homeschool juniors and seniors to dual enroll on site. This 3-credit course will be taught from a biblical worldview by a Cornerstone instructor and will be held at Heritage Christian Academy in Kalamazoo, Mich.
PSY-111: General Psychology fulfills a general education requirement at Cornerstone as well as at many other colleges and universities, making it an excellent choice for dual enrollment.
Admission Requirements
The Kalamazoo psychology course opportunity is available to high school and homeschool junior and senior students with a 3.0 or higher GPA. Students must also meet general Cornerstone dual enrollment admission requirements.
Course Details
Please review the below details to determine if this opportunity could be for you.
Course Name: PSY-111 General Psychology
Start Date: Aug. 31, 2022
Course Times: Wednesdays 9 a.m.-noon
Credits: 3
Location: Heritage Christian Academy
Cost: $191 per credit*
*Tuition costs might be eligible for state or district funding for students enrolled in a Michigan public or private school.
Submit Your Application
Interested in applying? Start your fall dual enrollment application today!
Application Deadline: Aug. 5, 2022
Admissions Office
Contact Us
P:

F:

616.222.1418
Hours
MON - FRI: 8 a.m. - 5 p.m.
SAT & SUN: Closed
Want to Learn More About CU?
Connect With CU