Connie Sattler Named as Dean of Cornerstone University's Professional & Graduate Studies

Cornerstone University's Professional & Graduate Studies unit is pleased to announce the appointment of Connie Sattler as dean of PGS.
Since 2020, Sattler has served as assistant dean of PGS, providing academic leadership to various areas of PGS. Her expertise with learning management systems for faculty to organize assignments, conduct activities and record grades has been vital to the training of Cornerstone's faculty across all academic units and was tremendously important during the university's online transition amidst the COVID-19 pandemic.
Most recently, she was appointed as the leader of the university's Online Learning Taskforce, a cross-university team leading the collaborative effort to design a high quality, innovative, university-coordinated and student-centered online learning approach and program that offers greater access to CU's mission and quality education.
Sattler draws on 20 years of business systems consulting and project management experience in such corporations as Aon and Towers Watson. Her educational background began as a magna cum laude baccalaureate graduate from Hope College, followed by a Master of Science and a Master of Business Administration from Cornerstone University. Sattler is in the process of completing her Doctor of Education degree from Cornerstone.
"Throughout her career at Cornerstone, Connie has always sought the best solutions for our most unique opportunities," said Dr. Gerson Moreno Riaño, president of Cornerstone. "She is leading the charge on several innovations here at CU, and I can't wait to see how she will continue to impact our community in profound ways!"
Sattler will take the leadership helm of PGS as Dr. Graham McKeague departed Cornerstone on April 14, 2022, after 12 years of faithful service to the university.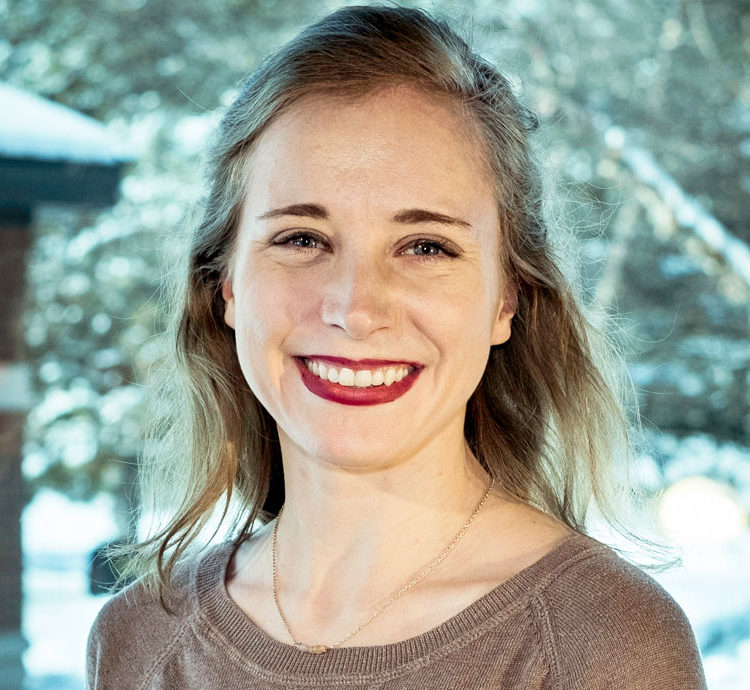 Audrey DeBoer
Audrey DeBoer (B.A. '18) is the copywriter for Cornerstone's Marketing & Communications Office. She graduated from Cornerstone in 2018 with a degree in broadcast communication. Audrey also serves on the Young Alumni Council.
In her spare time, Audrey enjoys working on her own full-length work of fiction, co-hosting a podcast about the Academy Awards and participating in local theatre productions.
Want to Learn More About CU?
Connect With CU