Cornerstone Students Participate in Revolutionary "Bridging the Gap" Program

Discussing issues related to politics, racial equity and criminal justice can be difficult to talk about as a college student. This winter, Cornerstone University students found a unique way to address these topics with grace and understanding.
Creating Connections
In January 2021, three Cornerstone students joined a conversation with students from Spring Arbor University (SAU) in Spring Arbor, Mich., and Oberlin College in Oberlin, Ohio, for a program called Bridging the Gap.
This program started in January 2020 by well-known entrepreneur and social change leader Simon Greer. The program aims to break down barriers between people who think differently than one another.
"The intention is to take seriously the things that others hold dear," Greer said in an interview with SAU. "If it matters to them, then it will matter to us; we will not try to convince anyone that they are wrong or change them; and rather than thinking we are diminished by listening carefully to ideas we might disagree with, we will trust that we are enhanced by it."
Both SAU and Oberlin found success in the previous year's program when they were both able to understand one another's perspectives through discussions, projects and collaboration. The 2020 program occurred on SAU's campus, but due to COVID-19, this year's program was virtual.
"We hope next year to have more students interested and to host it in person," said Dr. Martin Spence, professor of history at Cornerstone University. He and Dr. Michael VanDyke, professor of English at Cornerstone, were faculty advisers. "We also hope to find our own college to partner with in this."
Gaining New Understanding
Through the program, students discussed and unpacked topics related to criminal justice and race. Oberlin, which has a reputation of being liberal and secular, and SAU, which is an evangelical Christian college, were intentionally chosen because of their ideological differences. As the name of the program suggests, the content the students learned was meant to bridge the gap between different worldviews.
The students listened to keynote speakers from around the country, completed group projects and dialogued with Greer, who facilitated the program. Their work culminated in final projects that students presented to their faculty members.
Spence hopes this program continues to grow and that Cornerstone becomes more actively involved in the future.
"Cornerstone is not a monolithic school," Spence said. "It's important for students to engage with other worldviews, to get that exposure and to learn how to dialogue, listen and engage."
In the future, Spence also anticipates that this program will inspire more events on campus to discuss what the students learned and that Cornerstone students can become better informed citizens and in turn, more Christlike in their speaking and thinking.
"It's a two-way process. Oberlin students tend to have stereotypical views of Christians," Spence said. "The purpose of this class wasn't to convert people to your way of thinking but to be fair and to both listen and be heard."
More information on next year's Bridging the Gap program will become available during the fall 2021 semester.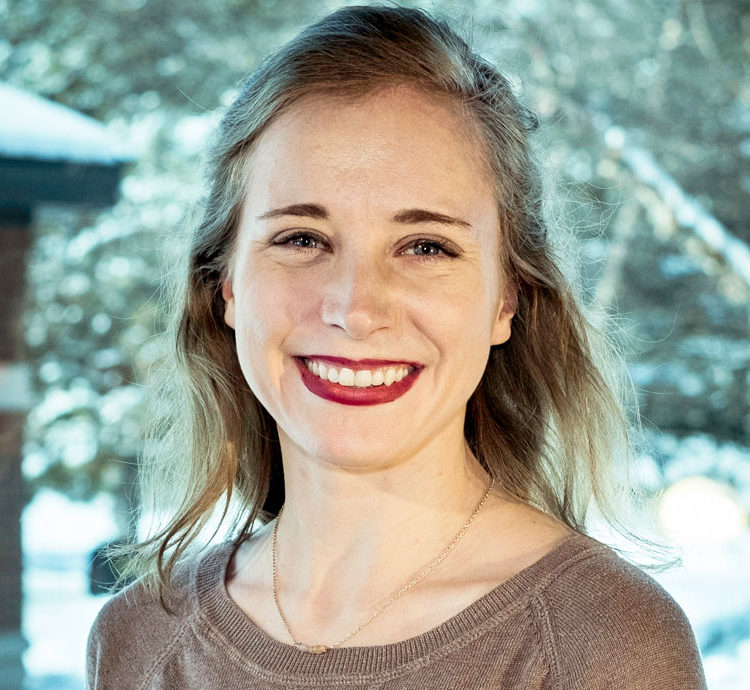 Audrey Wierenga
Audrey Wierenga (B.A. '18) is the copywriter for Cornerstone's Marketing & Communications Office. She graduated from Cornerstone in 2018 with a degree in broadcast communication. Audrey also serves on the Young Alumni Council.
In her spare time, Audrey enjoys working on her own full-length work of fiction, co-hosting a podcast about the Academy Awards and participating in local theatre productions.
Want to Learn More About CU?
Connect With CU