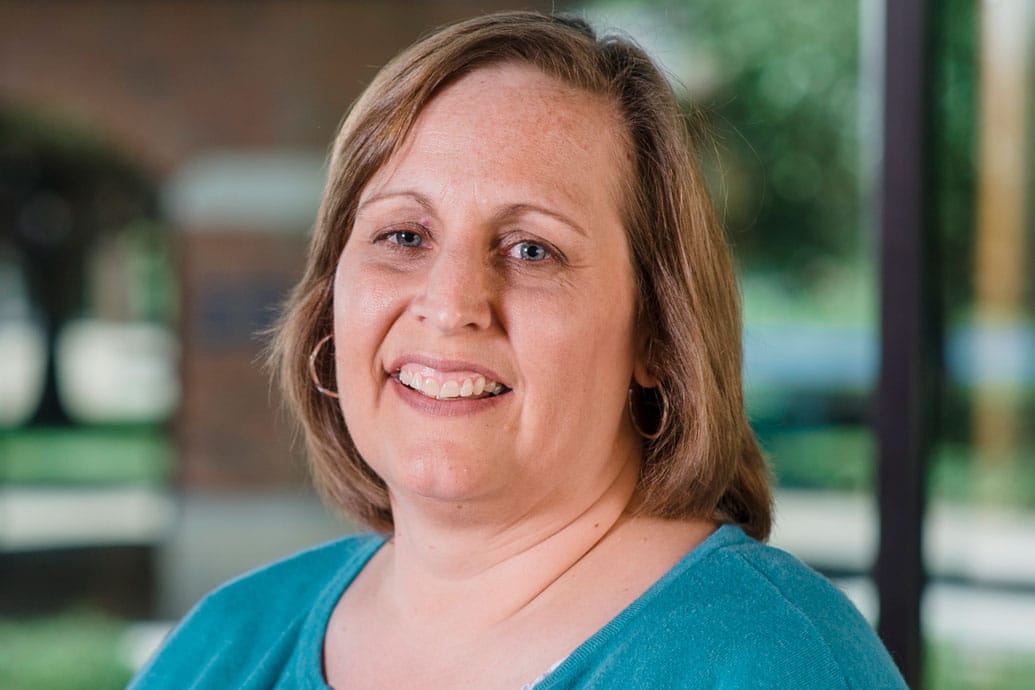 Education
B.A., Business Administration, Cornerstone University
Annette VanRyn
Student Financial Services Specialist
Professional & Graduate Studies - Student Financial Services
Education
B.A., Business Administration, Cornerstone University
Annette VanRyn serves as a student financial services specialist for Cornerstone University's Professional & Graduate Studies. In her role, she prepares financial aid and payment options for students as they pursue their goals. By gathering information, processing loans and answering questions, she helps set students up for financial success.
As a graduate of Cornerstone, she knows what it's like to journey through a degree program and succeed. In her work in financial aid, she has participated in the Michigan Student Financial Aid Association's various trainings and conferences.
"Education is a step toward achieving your goals and dreams, and yet it is often a scary step. If I can take one part of that scary step and make it easier, then I have been successful. There is nothing more heartwarming than to talk to a student who is excited about going back to school, working toward a goal and achieving a dream. It is awesome to be a small part of that journey."
Contact Info
Phone:

616.254.1678

Location:

300 E Beltline Ave, Grand Rapids, MI 49506
Hobbies
PUZZLES
SPENDING TIME WITH FAMILY
U OF M SPORTS
cats
reading
Interests
SOLVING PROBLEMS, RESOLVING ISSUES
WORKING WITH NUMBERS
Recognitions
Michigan Student Financial Aid Association (MSFAA) Training and Conferences
Want to Learn More About CU?
Connect With CU