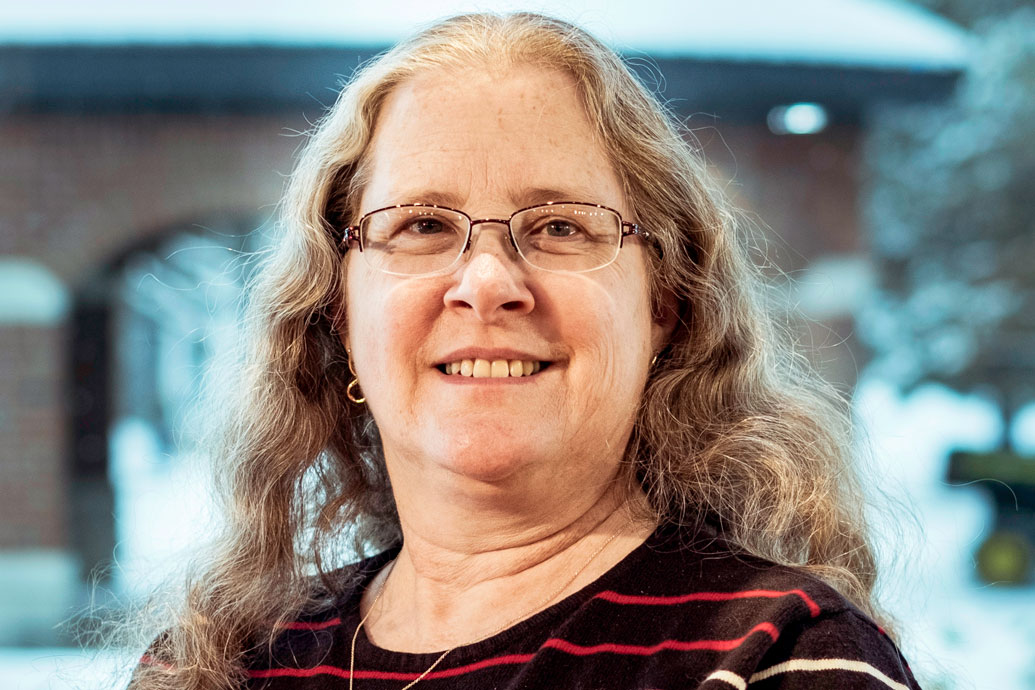 Education
B.S., METALLURGICAL ENGINEERING, MICHIGAN TECHNOLOGICAL UNIVERSITY
Carol Carpenter
Director of Student Financial Services
Faculty Positions
Traditional Undergrad Academics - Student Financial Services
Adult & Graduate Studies - Student Financial Services
Education
B.S., METALLURGICAL ENGINEERING, MICHIGAN TECHNOLOGICAL UNIVERSITY
After being a stay-at-home mother for several years, Carol Carpenter began her adventure in financial aid in 1997, working with Cornerstone University's Professional & Graduate Studies students. She quickly learned to love seeing students progress through their degree program and shared their pride at graduation. In 2012, she became director of student financial services, which enabled her to serve students in all programs in the university.
During her time at CU, Carol has seen God work in many ways in the lives of students, as they have grown personally, academically and spiritually. Every day is a new adventure seeing how God provides finances for students to be able to attain their educational goals.
"I enjoy serving at Cornerstone because my role goes beyond dealing with government regulations and dollars and cents. Each student we help navigate their way through the challenges of paying for a Christian higher education represents one more person who has been equipped to make a change in this world by advancing the name of Christ."
Hobbies
Knitting
Reading
Volunteering with Boy Scouts of America
Watching Philadelphia Eagles and The Philadelphia Phillies
Related Research, Posts & More
Want to learn more about CU?
Connect With CU