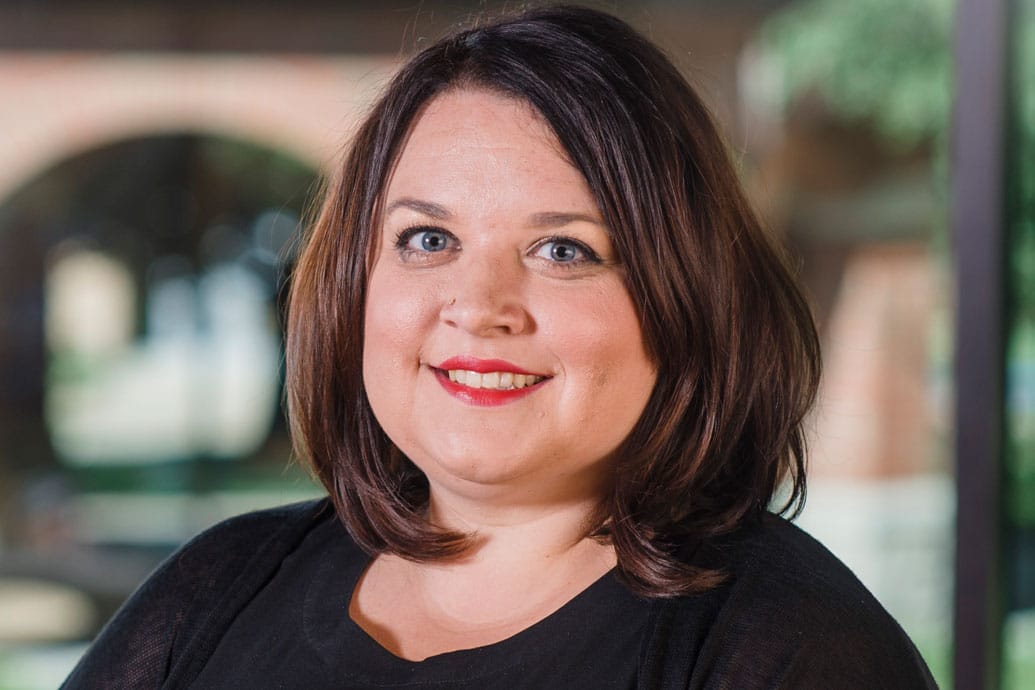 Education
B.A., Communication Arts and Theatre, Cornerstone University (2003)
Bible Certificate, Word of Life Bible Institute (2000)
Caroline Cahoon
Marketing & Communications Office
Education
B.A., Communication Arts and Theatre, Cornerstone University (2003)
Bible Certificate, Word of Life Bible Institute (2000)
As the art director, Caroline Cahoon directs and oversees the graphic design, photography and other visual needs for Cornerstone University's Marketing & Communications Office.
Caroline received her Bachelor of Arts in communication arts and theatre from Cornerstone. She also holds a Bible certificate from Word of Life Bible Institute. She has received awards from both the West Michigan Public Relations Society of America and the Admissions Marketing Report for her graphic design and marketing work. On campus, she also serves as faculty adviser for theatre productions, including mainstage shows and smaller student-directed productions.
When she's not at work, Caroline enjoys watching movies, exploring the city of Grand Rapids and hanging out with friends.
Hobbies
Painting
Antique hunting
Reading
Want to Learn More About CU?
Connect With CU