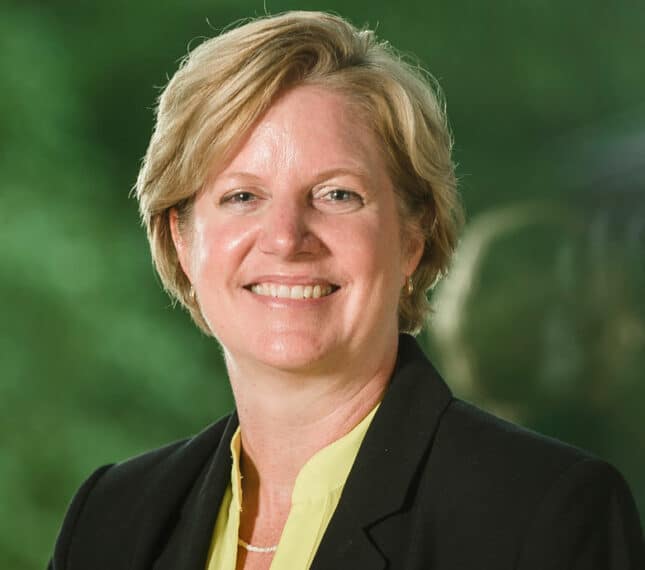 Education
MBA, Cornerstone University
M.S., Management, Cornerstone University
B.A., Business Administration and Psychology, Hope College
EdD, Organizational Leadership & Development, Cornerstone University (2023)
Connie Sattler
Dean of Professional & Graduate Studies
Education
MBA, Cornerstone University
M.S., Management, Cornerstone University
B.A., Business Administration and Psychology, Hope College
EdD, Organizational Leadership & Development, Cornerstone University (2023)
Connie Sattler serves as dean of Cornerstone University's Professional & Graduate Studies (PGS) division. In her role, she provides academic leadership for various aspects of PGS.
She also trains university faculty in the efficient and effective use of the learning management system. She joyfully assists faculty in setting up courses, troubleshooting systems issues and resolving grade book conundrums. Fueled by a passion to see students and faculty thrive, she serves on a variety of committees, including in the areas of educational technology, faculty development and academic council.
As an adjunct faculty member, Connie draws on her 20 years of business systems consulting and project management experience when instructing adult students in undergraduate Business Division courses.
Connie and her husband Eric have been married since 1987 and have two children: Catie and Will.
"I absolutely love serving the faculty and students at Cornerstone! Working at CU gives me the opportunity to share my systems knowledge, work experience, passion for teaching and learning, and my love for Jesus every day. It gives me great joy to join with faculty, students, and other staff to influence our world for Christ!"
Hobbies
TRAVELING
COOKING
TEACHING WOMEN'S BIBLE STUDY FELLOWSHIP
CHATTING IN COFFEE SHOPS WITH FRIENDS
Related Research, Posts & More
Want to learn more about CU?
Connect With CU