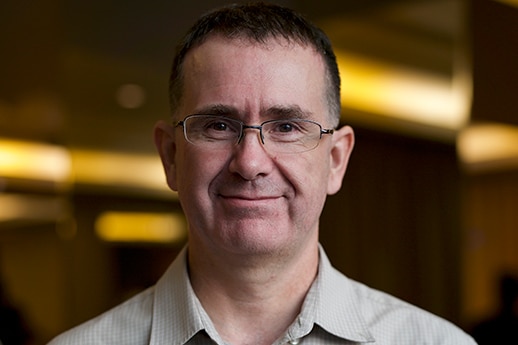 Daron Wilson
Associate Professor of New Testament
Director of Information Technology
Asia Biblical Theological Seminary
Daron is currently serving as associate professor of New Testament at Asia Biblical Theological Seminary.  His involvement with the seminary started in 2004, and he has served full-time in Asia since 2009.  His primary interest is helping students deal with the Scriptures honestly and with humility.
He  has earned a Bachelor of Science in mechanical engineering, followed by a Master of Divinity and Master of Theology from Northwest Baptist Seminary in Tacoma, Wash. Before arriving in Asia, he served six years as assistant pastor at Harbor Church in Tacoma, Wash., and as the instructor of Beginning Greek at Northwest Baptist Seminary for seven years.
Daron lives in Chiang Mai, Thailand, with his wife, Yunae, and their daughter, Isabel.
Related News, Events & More
Want to Learn More About ABTS?
Connect With CU