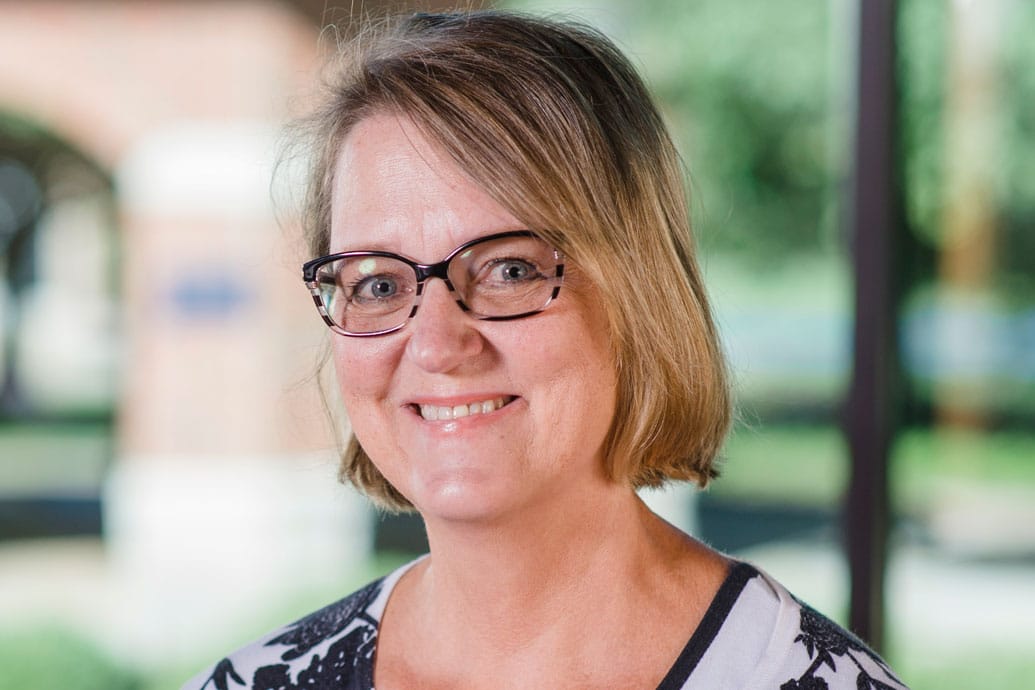 Education
B.A., Spring Arbor University
Ellen Townsley
WCSG Office Coordinator and Lead Receptionist
Education
B.A., Spring Arbor University
After more than three decades of relocating around the country every two to four years with her husband's career and then several years in Illinois, Ellen Townsley and her family were led to return to Michigan in 2015. Before coming to Cornerstone University, they were in Geneva, Ill., where Ellen worked as an event planner for the Chamber of Commerce.
Ellen loves working with people. She and her husband have three grown sons and six grandchildren. In addition to being involved in women's ministries, she also now serves in the special needs ministry at her church and volunteers at David's House.
"Not a day goes by that I don't thank God for bringing us to Grand Rapids and for providing a job for me at Cornerstone. I have been a disciple of Jesus for a long time yet have grown in my faith by being here and serving Him. After two years in gift processing for the university, a position at the front desk of WCSG opened, and it has been a good fit for my gifts. It is a privilege to be a part of the WSCG ministry and family!"
Hobbies
BEING ON THE WATER AS MUCH AS POSSIBLE
PICKING FRESH FRUIT
SPENDING TIME WITH OLD AND NEW FRIENDS
READING
STUDYING THE WORD
COOKING
ENTERTAINING WITH FRIENDS
Want to Learn More About CU?
Connect With CU