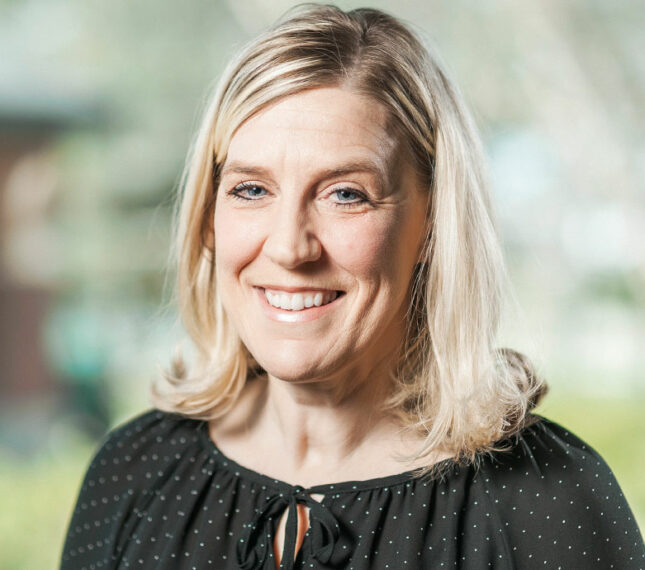 Education
M.A., Biblical Studies, Cornerstone University
B.S., Ministry Leadership, Cornerstone University
Heather Baez
Professional & Graduate Studies
Education
M.A., Biblical Studies, Cornerstone University
B.S., Ministry Leadership, Cornerstone University
Heather Baez (B.S. '20) serves as an academic advisor for Cornerstone University's Professional & Graduate Studies division. In her role, she helps students thrive at Cornerstone by offering personalized assistance and degree program guidance. She is passionate about getting to know her students and providing them with the tools they need to succeed.
Baez's passion for supporting others is also evident in her involvement in ministry. She has been a Bible study leader at her church for over 11 years and a group leader for Bible Study Fellowship for over six years. Whether it's serving students, those in her Bible study groups or her family of four kids and her husband, Baez shows her availability in wherever God calls her.
"Helping students get a degree matters to me because I am helping support students in the calling that God has put on their lives! It is amazing to think that God has allowed me the opportunity to be a vessel, used for His purposes, to encourage or comfort others in a small way as they journey with God toward earning a degree. We have all had people in our lives that have invested and supported us in many ways, and I am thankful to have the privilege of doing the same for others."
Hobbies
Spending time with family
Going to kids' school and sporting events
Bible Study
Running
Going to baseball games
Related News, Events & More
Want to Learn More About CU?
Connect With CU