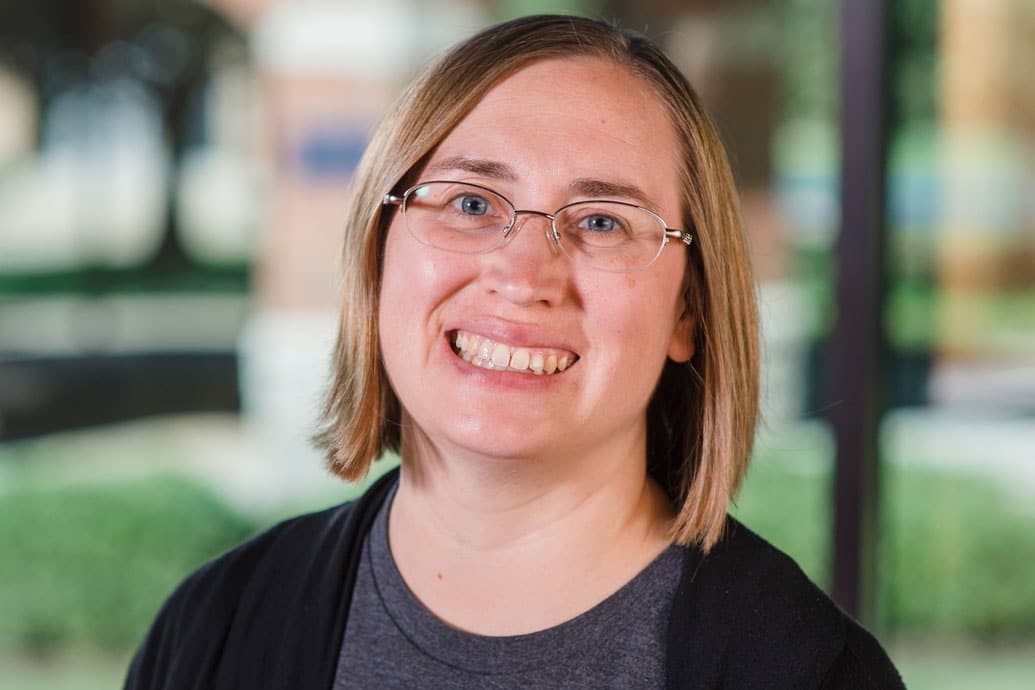 Education
M.L.I.S., Wayne State University
B.A., Elementary Education, Cornerstone University
Jamie Tiemeyer
Head of Technical Services
Faculty Positions
Traditional Undergrad Academics - Miller Library
Education
M.L.I.S., Wayne State University
B.A., Elementary Education, Cornerstone University
Jamie Tiemeyer works in Miller Library at Cornerstone University, making sure technical services' workflow goes smoothly, the library system is working correctly and authority work is up-to-date. Also, she provides library instruction and orders materials for the following subject areas: mathematics, science, kinesiology and music.
"I enjoy serving at Cornerstone University in order to make a difference for Christ's kingdom. I want to have a positive impact on the students, faculty and staff in the same way that certain ones had a positive influence on my life when I was a student here. I make sure I say 'hello' to others when I am walking on the sidewalks because that is one of the reasons I chose to come to Cornerstone—the welcoming environment."
Hobbies
SPENDING TIME WITH HER HUSBAND AND TWO KIDS DOING FAMILY ACTIVITIES
HELPING OUT IN HER CHURCH LIBRARY
Related Research, Posts & More
Want to Learn More About CU?
Connect With CU