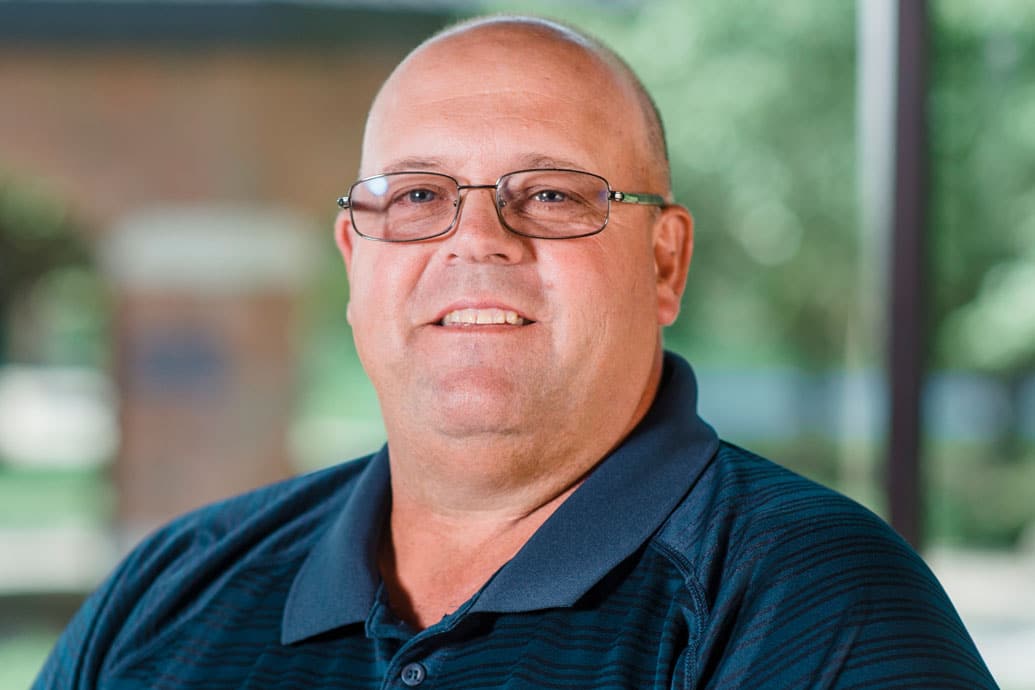 Education
B.A., Cornerstone University
Jim Farrell
Education
B.A., Cornerstone University
Jim attended Cornerstone University in the 1980s and played baseball. He received multiple awards, including three MVPs, multiple all tournament recognitions and was presented with a special award from the athletic department for outstanding career performance after his senior year. After receiving his degree from Cornerstone in 1988, Jim served in Student Development for seven years before going to work on the campus grounds.
Jim is responsible for providing oversight, direction and care for all aspects of the campus landscape. He previously also handled all aspects of the women's college softball program. He has received the Outstanding Service Award for grounds work, the 2006 Region 8 coaching staff of the year award, 2013 WHAC Conference Coach of the Year Award and has a 4-star rating through the course work of the National Fastpitch Coaches Association. He has led three CU softball teams to conference and regional championships and inclusion in the NAIA National Championship Tournament.
Outside of work, he enjoys playing golf, collecting sports cards and spending time with his wife, Shari, and three sons: David, John and Ben. "Watching them compete athletically is a great joy for me," he says.
Individual Honors
2013 WHAC Coach of the Year
Three-time WHAC Coach of Character
Coached 2 WHAC Pitchers of the Year
Coached 2 NAIA First Team All-Americans
Coached 2 NAIA Second Team All-Americans
Team Accomplishments
4 NAIA National Tournament Appearances (2000, 2004, 2006, 2014)
3 NAIA Region VIII Championships
2 WHAC Regular Season Championships (2002, 2013)
4 WHAC Tournament Championships (2000, 2001, 2003, 2004)
Related News, Events & More
Want to Learn More About CU?
Connect With CU