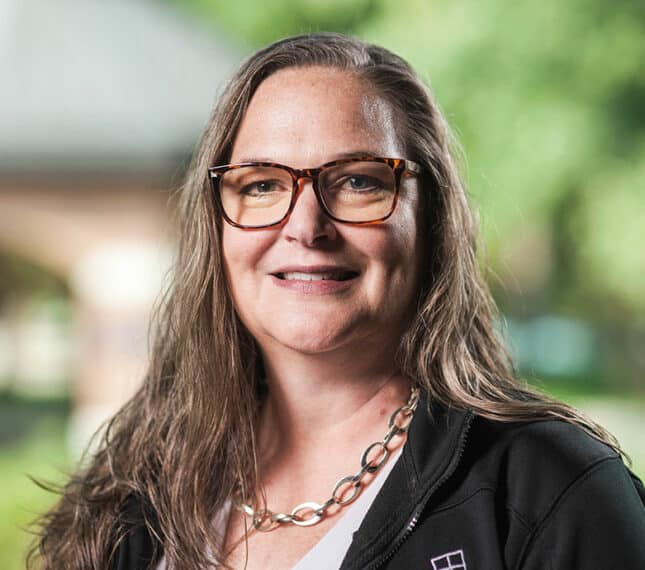 Education
B.A., Psychology, Calvin College (1990)
Joy Marsman
Office of Enrollment Management
Education
B.A., Psychology, Calvin College (1990)
Joy Marsman serves as the enrollment coordinator for Cornerstone University's enrollment operations team. In her role, Joy focuses on the applicant admissions funnel and ensures a timely process from application to acceptance. Additionally, she supervises a wonderful team of student workers who help her greatly when new applications arrive. Finally, Joy seeks to serve and regularly provides data research and reporting for many admissions efforts.
Joy was an MK. She lived in Nigeria, West Africa, with her family as a child and later they moved to Montana. Joy attended college in Grand Rapids and then stayed in West Michigan. She spent many years as a software trainer and then chose to stay home with her children for 13 years before joining the CU Staff in 2016. Joy is a wife to Steve and a mother to Brittany, Courtney, and Alexis. She enjoys traveling with her husband to the many places he works as well as reading and antique shopping.
Hobbies
Traveling
Antique shopping
Reading
Want to Learn More About CU?
Connect With CU