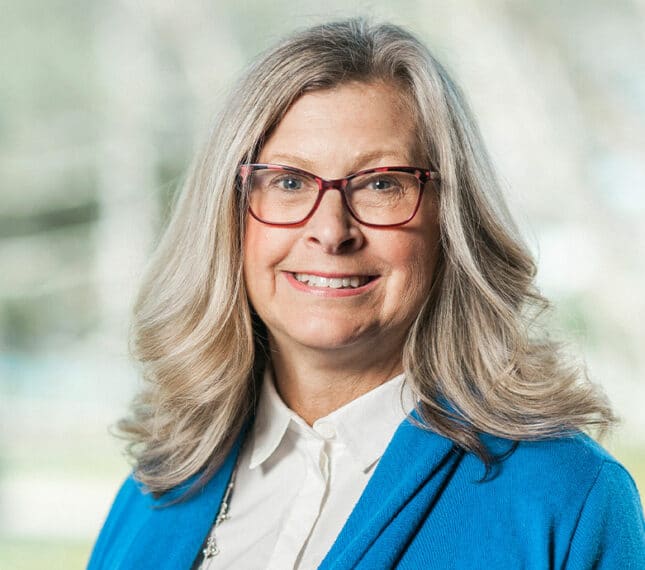 Education
B.A., Family Community Services, Michigan State University
Ravencrest Bible School
Julie Skinner
Office Manager and Coordinator of Learning Support Operations
Center for Academic Success
Education
B.A., Family Community Services, Michigan State University
Ravencrest Bible School
Julie Skinner has served as the office manager and coordinator of learning support operations since 2006. Her position involves scheduling and coordinating various services, as well as managing the office. Julie truly enjoys interacting with students, faculty and staff on a daily basis.
Julie's education in the human services field and her strengths of empathy and developer have aided in her work at Cornerstone, primarily as she interacts with students who desire to succeed in the midst of challenges.
"It is a joy to serve our students and to encourage them in their growth. I love being a part of a team that serves students in ways that can assist them in being successful."
Hobbies
SPENDING TIME WITH FRIENDS AND FAMILY
SPENDING TIME OUTDOORS
COOKING
GARDENING
READING
Interests
STUDENT SUCCESS
DISABILITY SUPPORT
MEMBER OF MI-AHEAD
Related Research, Posts & More
Want to Learn More About CU?
Connect With CU