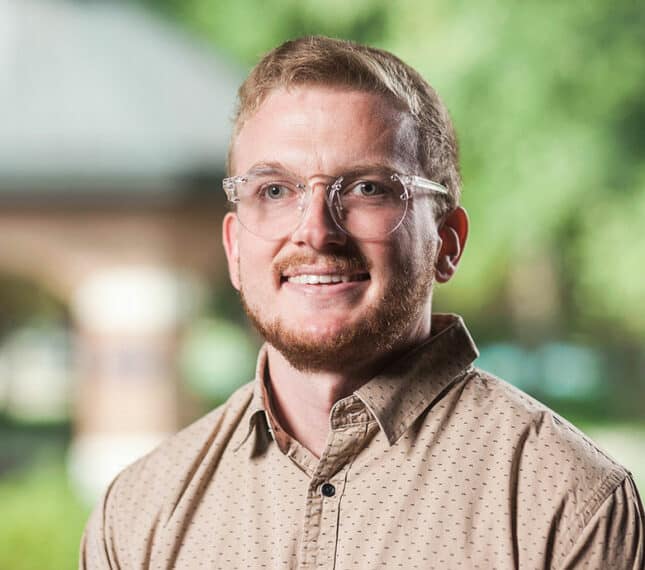 Education
MBA, CORNERSTONE UNIVERSITY (2019)
B.S., BUSINESS SPORTS MANAGEMENT, CORNERSTONE UNIVERSITY (2016)
Nathan-Jesse Campbell
Strategic Communications and Marketing Coordinator
Traditional Undergrad Academics - Athletics
Education
MBA, CORNERSTONE UNIVERSITY (2019)
B.S., BUSINESS SPORTS MANAGEMENT, CORNERSTONE UNIVERSITY (2016)
Jesse serves as the strategic communications and marketing coordinator at Cornerstone University, working directly with all athletic communications and marketing initiatives.
Prior to his current role, Jesse spent just over a year as a graduate assistant in the Athletic Communications Office before being moved into a full-time position. In that time, Jesse worked directly with the stats programs for every sport at CU and was also involved with social media, marketing efforts and the evolution of the Cornerstone Sports Network.
"I spent four years as a student at Cornerstone University, and the faculty and staff always had my best interests at heart and helped me to grow in my relationship with Christ. I want to be apart of the great serving culture that CU has built by giving back to the students just as the faculty and staff gave back to me. I have never been around a campus that is more centered on the idea of building your relationship with Christ above all else, and I am excited to contribute as best as I can to that culture."
Hobbies
traveling
VISITING DIFFERENT SPORTS STADIUMS
WATCHING AND GOING TO MSU EVENTS
PLAYING AND HANGING OUT WITH HIS DOG OLIVER
EXPLORING THE WONDERFUL CITY OF GRAND RAPIDS WITH FRIENDS AND FAMILY
Related Research, Posts & More
Want to Learn More About CU?
Connect With CU