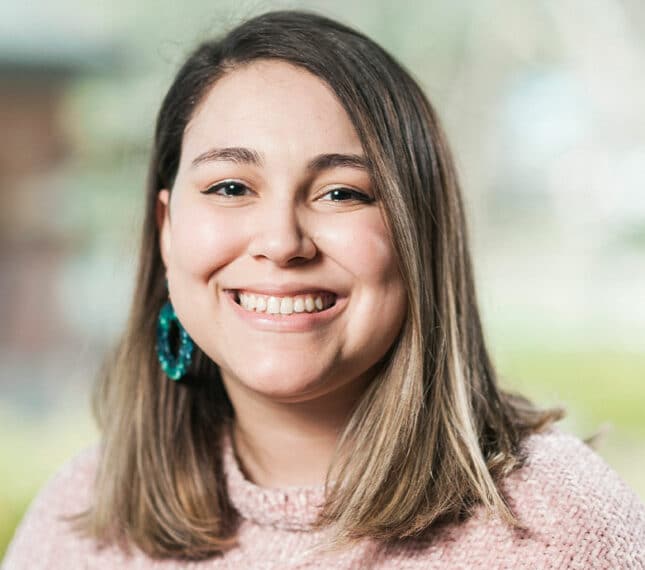 Education
M.A. Candidate, Clinical Mental Health Counseling, Cornerstone University
Bachelor of Arts, Psychology: Counseling, Cornerstone University
Samantha Stowitts
Office of Enrollment Management
Education
M.A. Candidate, Clinical Mental Health Counseling, Cornerstone University
Bachelor of Arts, Psychology: Counseling, Cornerstone University
Samantha Stowitts serves as the data coordinator at Cornerstone University. In her role, she is passionate about serving students behind the scenes as they make the important decision of enrollment.
Samantha is a graduate of Cornerstone University herself, having earned a Bachelor of Arts in psychology with an emphasis in counseling. She is currently enrolled in the master of arts in clinical mental health counseling program at Cornerstone. She has served as both a psychiatric technician at Pine Rest and a care intern for Kentwood Community Church.
Samantha and her husband, Jeremy, live in Grand Rapids. They enjoy watching movies together, including anything from the Star Wars franchise. Samantha also loves solving puzzles, listening to music, playing with all the family dogs and cooking new dishes.
Hobbies
Puzzles
Music
Cooking
Hammocking
Publications
"Impact of Music on Anxiety Levels"
Related News, Events & More
Want to Learn More About CU?
Connect With CU