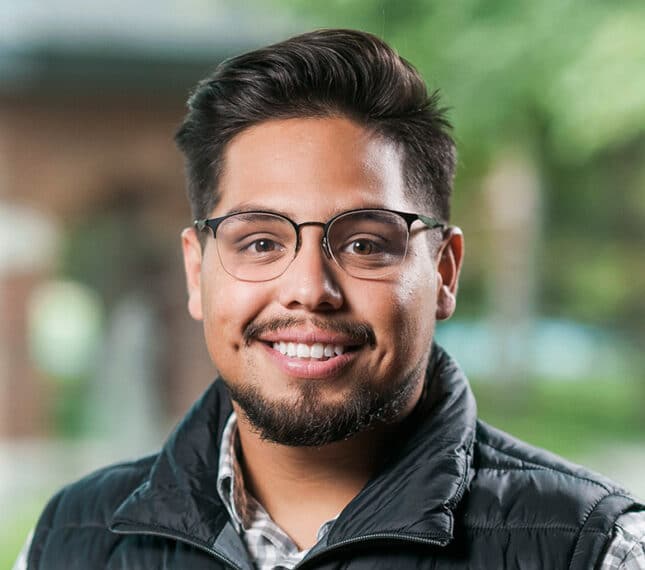 Education
M.Div. Candidate, Grand Rapids Theological Seminary
B.S., Biology, Cornerstone University (2019)
M.A. Biblical Exegesis, Cornerstone University (2023)
Sebastian Ramos
Hispanic/Latino Recruitment Specialist and Admissions Counselor
(Last Names: C, G, N, U, W, Z)
Traditional Undergraduate Admissions Office
Education
M.Div. Candidate, Grand Rapids Theological Seminary
B.S., Biology, Cornerstone University (2019)
M.A. Biblical Exegesis, Cornerstone University (2023)
Sebastian Ramos received a Bachelor of Science degree from Cornerstone in 2019 and is currently enrolled in the Master of Divinity: Pastoral Ministry program at the Grand Rapids Theological Seminary.
He met his wife, Meredith, while serving at Cornerstone as a worship leader for the university's chapel program. Sebastian and his wife also lead worship in their community church as well as the 5th and 6th-grade ministry program.
"I love working for CU because I can see that we are working for something greater than ourselves. We are working to empower and equip students to be ready to labor for God's kingdom as they continue to serve our communities."
Hobbies
Fishing
Soccer
Music
Reading the Bible
Making friends
Want to Learn More About CU?
Connect With CU