Asia Biblical Theological Seminary

Building My Understanding
of God's Word
Master of Arts
The Master of Arts at Asia Biblical Theological Seminary is designed to build upon your knowledge of theology and ministry competencies. It provides you with an opportunity to explore three basic content areas in a seminary education—Bible, theology and ministry leadership. These will supply you with a comprehensive understanding of church leadership, and an extensive list of elective courses will supplement this framework.
Preparing You for
Meaningful Ministry
Our M.A. program requires 64 credit hours and prepares you to continue your graduate education in other advanced degree programs. To encourage your growth as a ministry leader and Biblical scholar, this degree program requires you to:
Complete a minimum of 15 credit hours in biblical studies, 15 credit hours in theology and 18 credit hours in ministry leadership.
Take up to 39 of the program's total 64 credit hours in approved residence seminars.
Submit a portfolio demonstrating growth in academic competencies, spiritual development, ministry skills and understanding of God's Word as a result of your educational experience through this program.
As a result of this program, you will gain specialized knowledge in ministry leadership, the ability to apply your knowledge to ministry settings, an integration of both traditional and non-traditional cognitive skills, intercultural competence in engaging with the global church and an integration of a biblical worldview into culture from a ministry leadership perspective.
Careers
Students are often called to seminary because they feel a unique pull toward ministry and want to challenge themselves by diving deeper into God's word. That's why graduates from ABTS find themselves in career paths in ministry and pastoral leadership.
Courses
Courses in biblical studies, theology and ministry leadership are required for this program, but students in the M.A. degree path have the option to choose from a number of electives to enhance their experience and learning.
THL-500 Introduction to Graduate Theological Education
BIB-501 Biblical Hermeneutics
BIB-502 Old Testament Biblical Theology
BIB-503 New Testament Biblical Theology
THL-540 Systematic Theology 1
THL-640 Systematic Theology 2
THL-641 Systematic Theology 3
MNS-500 Spiritual Formation
MNS-510 Organizational Leadership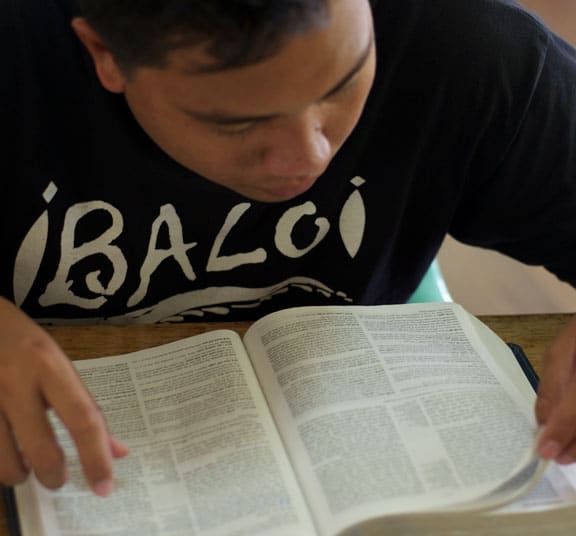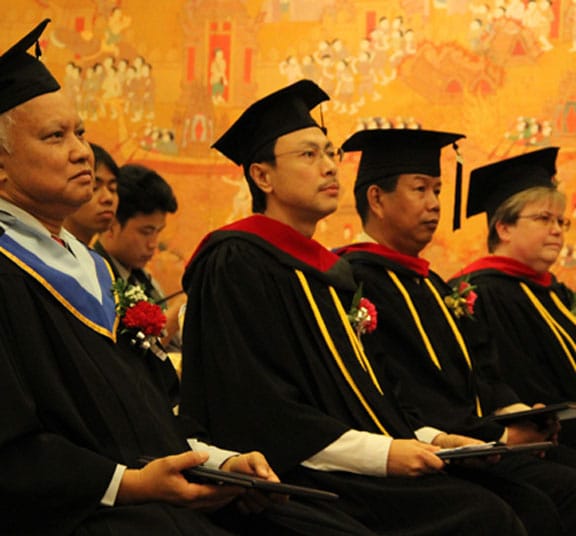 Program Learning Outcomes
Students in the Master of Arts degree program demonstrate competence in five areas: specialized knowledge; applied knowledge and collaborative learning; intellectual skills; global and civic engagement; and biblical worldview integration and action.
Related Programs
ABTS offers programs and concentrations for future ministry leaders. Take a look at the other degree programs we offer.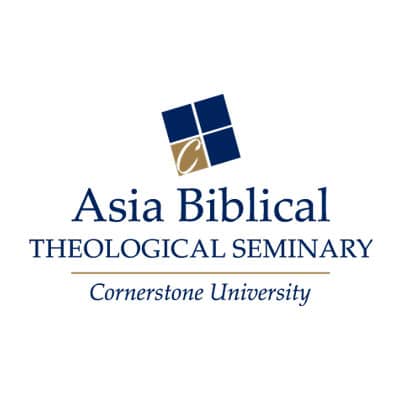 ABTS Office
Hours
MON - FRI: 9 a.m. - 4 p.m.
SAT & SUN: Closed
Want to Learn More About ABTS?
Connect With CU