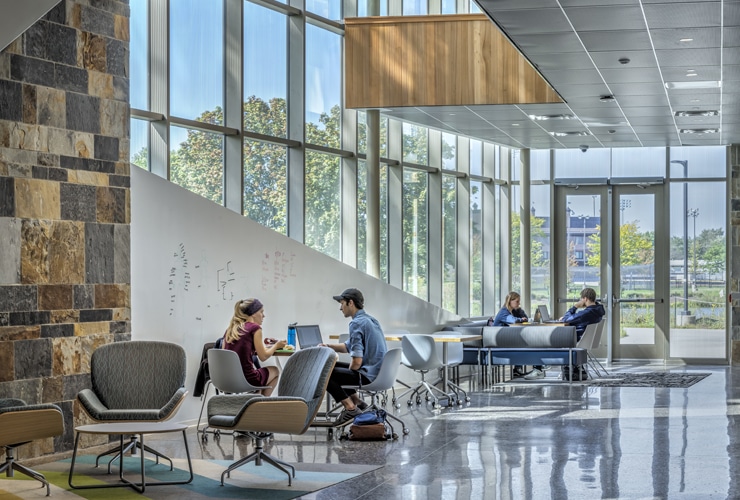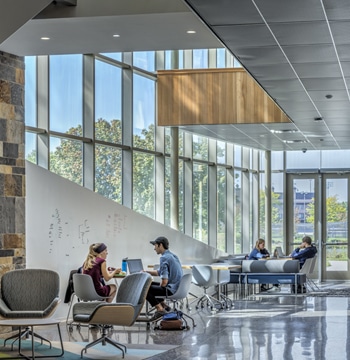 Schools & Departments

A Rigorous Education
Rooted in Christ
Schools & Departments
However you wish to learn, Cornerstone University has a program for you. We offer courses and degrees for learners of all ages through our schools and various academic divisions, and you can study confidently knowing that Cornerstone University is accredited by the Higher Learning Commission. We invite you to discover more about each facet of Cornerstone—and we'll help you determine the best way forward in your calling.
Undergraduate Studies for On-Campus Students
In our undergraduate programs, you can expect an authentic college experience both on campus and online. This is ideal for recent high school graduates who desire to learn and live in community with their peers as they prepare for their vocation.
Adult & Graduate Studies
Cornerstone's Adult & Graduate Studies will help you advance even further in your career and calling through flexible undergraduate accelerated degree programs, competitive master's programs and a doctoral program for those who want to go the extra mile. Adult and graduate programs offer flexible course scheduling and are designed with busy adults in mind.
Cornerstone Theological Seminary
Cornerstone Theological Seminary (formerly Grand Rapids Theological Seminary) is a multidenominational seminary school that prepares biblically and culturally informed ministry leaders for service through Christ's church. This rich diversity of thought, where all share essential beliefs but differ on the particulars, provides a healthy context for respectful interaction with other viewpoints. Critical engagement is foundational to a good education, and we believe that this helps us develop humility and wisdom as we seek to serve and lead.
Asia Biblical Theological Seminary
Asia Biblical Theological Seminary offers U.S.-accredited degrees through Cornerstone University while being firmly planted in Southeast Asia with our office in Chiang Mai, Thailand. This combination of East and West, with professors from around the world, brings a truly global perspective to the classroom.
Admissions Office
Hours
MON - FRI: 8 a.m. - 5. p.m.
SAT & SUN: Closed
Want to Learn More About CU?
Connect With CU