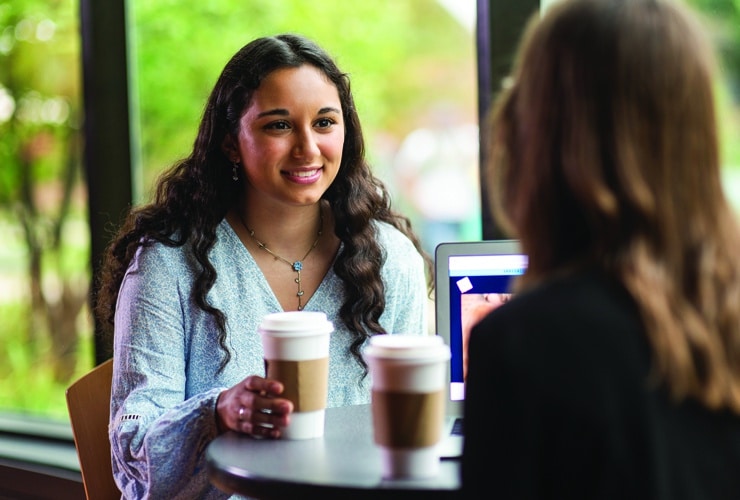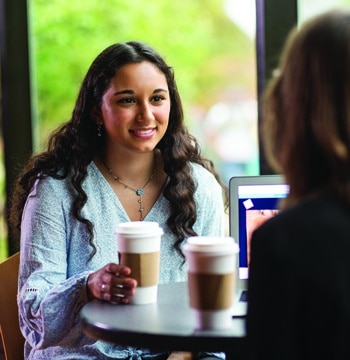 Apply to Cornerstone

Begin Here,
Go Anywhere
Apply to
Cornerstone University
You're ready to apply to Cornerstone University, and we're ready to help you achieve your educational goal. On this page, you'll find all the information you need, whether you're a recent high school graduate, an online student or an aspiring graduate-degree candidate.
International students desiring to study on an F-1 visa are welcome to apply for on-campus fall programs only.
Undergraduate Degrees (Full Time, On-Campus)
If you are a high school student or a current college student interested in transferring to an undergraduate on-campus program, complete this application.
Fall 2023 Application Deadline: Aug. 15, 2023
Fall 2024 Application Deadline: Aug. 15, 2024
International applicants must apply by April 1, 2023, to ensure there is ample time to complete the admissions process and immigration paperwork. This deadline for Fall 2023 has passed.
Undergraduate Degrees (Accelerated, Online)
Start your journey toward personal and professional growth or finish a degree that you started with an accelerated undergraduate program.
Master's Degrees
Apply for an accelerated online graduate program with flexible course formats starting every seven weeks.
Master's Degree: Clinical Mental Health Counseling
Apply today for a program that will allow you to pursue state licensure as a professional counselor. Supplemental admissions documents are required.
Classes begin each fall (August) and spring (January). The next available start date for this program is in fall 2023.
Fall 2023 Application Deadline: Aug. 1, 2023
Required Orientation & Three-Day Intensive: Aug. 30-Sept. 1, 2023
Classes Begin: Aug. 30, 2023
Seminary Degrees
Continue the discovery process by applying for admission today. Supplemental admissions documents are required.
Adult & Graduate Non-Degree Application
Apply here if you are interested in taking courses for personal development rather than a full degree.
Dual Enrollment Program
Current high school sophomores, juniors and seniors with a 3.0 or higher cumulative high school GPA are invited to get ahead on earning college credits at Cornerstone.
Fall 2023 Application Deadline: Aug. 5, 2023
Admissions Office
Hours
MON - FRI: 8 a.m. - 5. p.m.
SAT & SUN: Closed
Want to Learn More About CU?
Connect With CU