The annual alumni awards of Cornerstone University recognize outstanding members of our community who have achieved success in their personal and professional lives and who have distinguished themselves through service to the university.
Jim Sprague, M.S.W.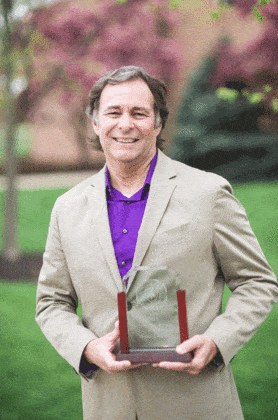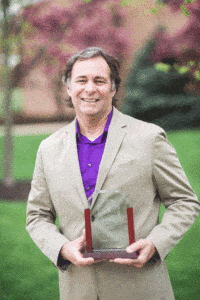 Jim Sprague (B.A. '84) is the chief executive officer at Pregnancy Resource Center in Grand Rapids, Mich. He earned his Bachelor of Arts in history/social sciences from Cornerstone University in 1984 and holds a Master of Social Work from Grand Valley State University. Upon graduating, he worked for Honey Creek Christian Services and Wedgwood. While at Wedgwood, he developed a community-based team whose focus was activity-based outdoor adventure programming. In April 2001, the LORD led him back to the Christian nonprofit sector where he accepted a position at Pregnancy Resource Center (PRC) and has served as the CEO ever since. On a daily basis, Sprague seeks to integrate his faith and his work, meeting with his team for prayer, praise and worship, and annual two-day Prayer Summit retreats. In 2014, he was featured in the Grand Rapids Business Journal where he shared his story about coming to live a life of faith, receiving the call to PRC and being featured in "Leading for Life" by Sue Fultz, a book commissioned by Care Net.
Dr. William J. Amstutz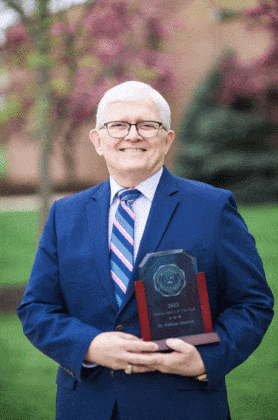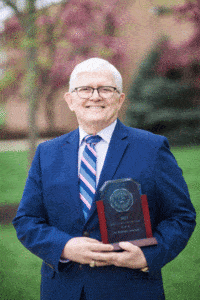 Dr. Bill Amstutz (MRE '75) graduated with a Bachelor of Arts degree from Cedarville University and holds a Master of Religious Education degree from Cornerstone Theological Seminary. He credits his seminary professors, such as Drs. Nick Weins, Paul Beals, Joe Crawford and Victor Matthews, with instilling in him Biblical principles and strong theology. Following seminary, he worked as a youth pastor at Alaska Baptist Church and stayed in pastoral roles over the subsequent couple of decades. While studying for his doctoral degree in ministry at Biblical Seminary in Hatfield, Pa., God led him to Shepherds Ministries in Wisconsin, and Amstutz developed a project that became the catalyst to convert Shepherds Ministries to Shepherds College. He served as president of Shepherds Ministries in Union Grove, Wis., from 1998 to 2021, at which point he transitioned to chancellor of Shepherds College. Under his leadership, this long-term care facility became a post-secondary accredited college with three majors: culinary arts, horticulture and information technology. Recently retired, Amstutz continues to serve on the Association of Baptists for World Evangelism missions board.