Class of 2020 and 2021 President's Award Winners Recognized for Their Success and Determination

Every year, Cornerstone University chooses two traditional undergraduate students, one male and one female, to receive the President's Award. This year, President's Award recipients from both the classes of 2020 and 2021 were honored during the joint commencement ceremonies. These students are chosen based on academic excellence, leadership, Christian service and campus involvement.
Class of 2020 President's Award Honorees
The President's Awards for the class of 2020 went to Cecilia Calzada Munoz (B.A. '20) and Kevin Slowik (B.S. '20). Calzada Munoz majored in business administration with two minors, one in management and another in creativity and innovation. She also earned Summa Cum Laude honors. As an active member of Enactus during her senior year, she learned and implemented her skills as a future business leader. She was also able to gain global insights through Cornerstone's International Business Experience to Dubai. Calzada Munoz is a workplace innovation intern at Steelcase.
Kevin Slowik graduated with a degree in exercise science pre-physical therapy. Upon graduation, he also earned Magna Cum Laude honors. While at Cornerstone, Slowik was the president of the exercise science club and as a resident assistant for Central Hall. Slowik is currently a technician at Hulst Jepsen Physical Therapy. This fall, he will attend graduate school at Grand Valley State University.
Class of 2021 President's Award Honorees
The President's Awards for the class of 2021 went to Katrina Goebel (B.S. '21) and Silvio Rodriguez (B.A. '21). Goebel majored in K-12 physical education with a minor in health education. She was a significant leader in athletics as a two-sport athlete, playing both golf and basketball. Goebel was heavily involved in campus life, participating in freshman orientation, experiential learning trips, helping host events for CUSO and as a community life intern. Goebel's goal is to become a personal trainer.
Silvio Rodriguez double-majored in business marketing and international business with a minor in economics. He graduated Summa Cum Laude and is a member of the Delta Mu Delta Honor Society. Rodriguez served in multiple areas around campus, including CU Foundations, fall retreats, speaking in chapel, peer advisors and as one of the first students signed for the new men's volleyball team. Rodriguez hopes to combine his passion for both business and ministry by helping nonprofits with their marketing strategies.
Relive Commencement
Watch highlights of this year's commencement ceremonies! Visit the commencement webpages for links to event recordings.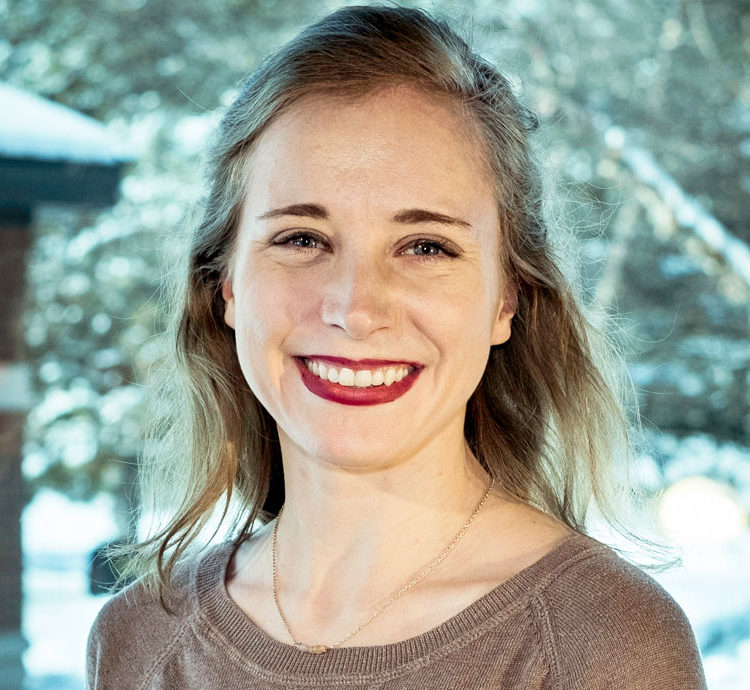 Audrey Wierenga
Audrey Wierenga (B.A. '18) is the copywriter for Cornerstone's Marketing & Communications Office. She graduated from Cornerstone in 2018 with a degree in broadcast communication. Audrey also serves on the Young Alumni Council.
In her spare time, Audrey enjoys working on her own full-length work of fiction, co-hosting a podcast about the Academy Awards and participating in local theatre productions.
Want to Learn More About CU?
Connect With CU