Cornerstone Theological Seminary's Dr. Michael Wittmer Book Urban Legends of Theology Completes Popular Urban Legends Series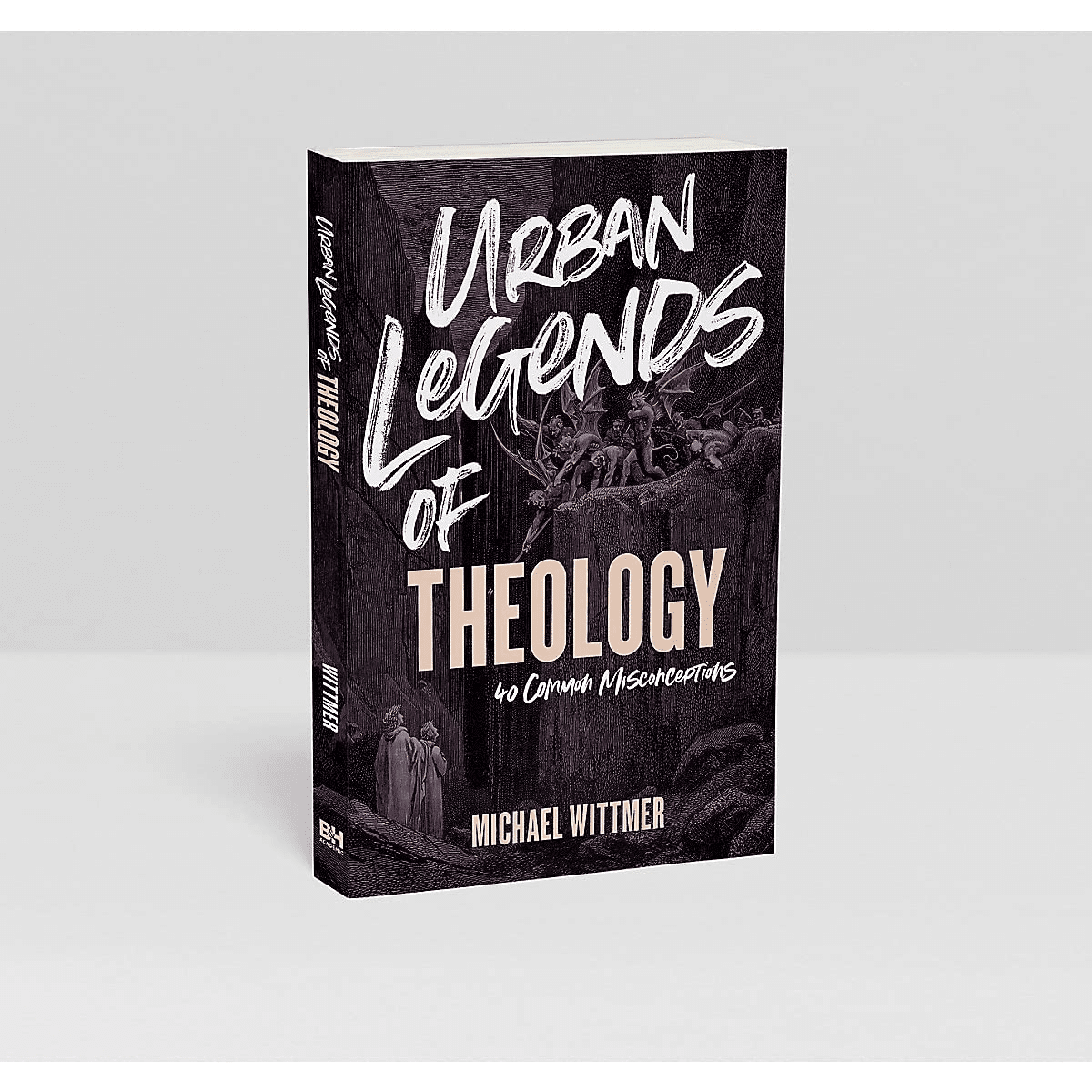 The Bible is our only authority. 
All sin is the same before God.
God won't give you more than you can handle.
Christianity is not a religion; it's a relationship.
Cornerstone University is excited to announce the release of Dr. Michael Wittmer's latest book, Urban Legends of Theology. Author, professor, theologian and pastor, Dr. Wittmer engages readers over 40 of the most common contemporary church slogans and doctrinal misconceptions. This final book in the popular Urban Legends Series was published May 1st, 2023 by Broadman & Holman publishing. Wittmer, professor of systematic and historical theology and director of the Center for Christian Worldview at Cornerstone University, tackles common misunderstandings of Christian doctrine with theological clarity and humor.
"Cornerstone Theological Seminary congratulates Dr. Wittmer on this timely, readable publication that serves pastors and congregants alike," said Dr. Jeff Halsted, dean of Cornerstone Theological Seminary. "He uses wit and humor with a pastoral tone to help people sift through many contemporary slogans with a Biblical Christian heart and mind."
"Some of the urban legends are cultural truisms that turn out not to be true; others are misconceptions of what the Bible and Christian tradition actually teach," offers Wittmer. "Providing sound theology to support today's pastors is more important than ever as we encourage churches to offer an authentic, livable Biblical worldview."
Dr. Wittmer's book includes endorsements by theologians and ministry colleagues including:
"Wittmer invites us to scrutinize the slogans, clichés, and bits of 'common knowledge' about God and Christian living that too often go unexamined. Herein is the fruit of biblical and theological scholarship serving a pastoral end: helping readers more fully worship and rest in Jesus Christ." -KEITH W. PLUMMER, dean of the School of Theology, Cairn University
"Mike Wittmer always makes theology accessible and enjoyable. He takes on a variety of problematic statements, myths, errors, and sometimes heresies while pointing us to a better and more biblical way." -TREVIN WAX, vice president for research and resource development, North American Mission Board
"Mike Wittmer's short, pithy explorations of popular cultural ideas about the Christian faith would make excellent starting points for discussion in Bible study groups or adult Sunday school classes." -J. RICHARD MIDDLETON, professor of biblical worldview and exegesis, Northeastern Seminary at Roberts Wesleyan College
Cornerstone Theological Seminary is grateful for Dr. Wittmer's latest successful publication, his impact in transforming lives inside and outside the classroom, and his leadership in the Cornerstone University Center for Christian Worldview.
More information regarding Urban Legends of Theology is available here. Cornerstone Theological Seminary offers master's degree programs aimed to prepare pastors, parachurch leaders and ministry leaders to serve the church from an unwaveringly Christ-centered Biblical worldview. To explore Cornerstone University's 75 plus degree and seminary programs and how they can support your ministry calling, please contact 616-949-5300.
Want to Learn More About CU?
Connect with CU