Cornerstone University Hosts 4th Annual Celebration of Scholarship

An alternative energy hot tub. The effects of parental style on creativity. The role of fanfiction in academia. Worship in African American culture.
These were just a few of the research topics presented by traditional undergraduate students at Cornerstone University's 4th annual Celebration of Scholarship held on April 22, 2021. The day-long event featured 117 posters, 71 papers and presentations and 34 musical performances.
All across campus on Thursday, students displayed projects they've worked on all year long. Each student's project is sponsored by a faculty member and reviewed through an application process.
Professors work with the students to assist them in their research and put their findings together, but very few research topics are off limits. This year's Celebration of Scholarship included posters, presentations and performances that covered topics such as color theory, a mathematical analysis of the choose-your-own-adventure book and the effects of yoga on memory.
"This event celebrates all of the unseen hard work that goes into a student's academic success here at Cornerstone," said Dr. Michael VanDyke, professor of English and the academic chair of the Celebration of Scholarship Committee. "Each presentation and performance testifies to a student's steady growth in the intellectual virtues—this growth being the product of their own untold hours of study and of the faculty's faithfulness to their vocation."
While last year's Celebration of Scholarship was completely virtual due to the COVID-19 pandemic, this year the event was held mostly on campus. Some students virtually presented their research projects, and presentations were livestreamed throughout the day.
"As a career coach, it's gratifying to watch students compete for a spot to present, develop a thorough poster or presentation and then deliver to a room of sometimes unknown faces," said Anne Gaertner, communication chair for the Celebration of Scholarship and senior director of employer relations and internships at Cornerstone. "The experience of presenting is a realistic preview of what's to come professionally."
Cornerstone's annual Celebration of Scholarship exists to honor all students in their continued pursuit of excellence. The event provides a small glimpse into what goes on in classrooms at Cornerstone every day, and how students work tirelessly to build on everything they've learned and seek new opportunities to develop their skills.
Learn more about the Celebration of Scholarship on Cornerstone University Miller Library's website.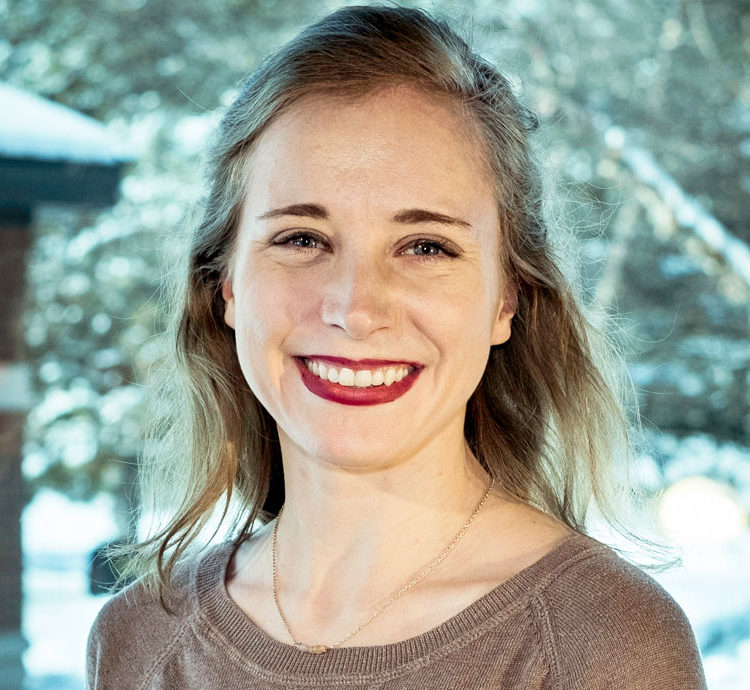 Audrey Wierenga
Audrey Wierenga (B.A. '18) is the copywriter for Cornerstone's Marketing & Communications Office. She graduated from Cornerstone in 2018 with a degree in broadcast communication. Audrey also serves on the Young Alumni Council.
In her spare time, Audrey enjoys working on her own full-length work of fiction, co-hosting a podcast about the Academy Awards and participating in local theatre productions.
Want to Learn More About CU?
Connect With CU