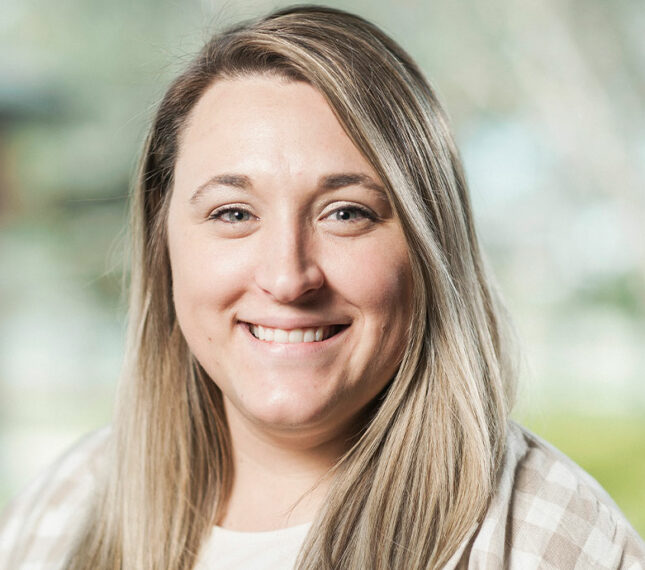 Education
Post Graduate Certificate, Spiritual Formation in the Age of Social Media, Kuyper College (2019)
MBA, Northwood University (2017)
B.B.A., Business Administration and Management, Northwood University (2015)
Research Interests
Digital marketing
Social media marketing
Brand and product management
Consumer behavior
Marketing ethics
Alexandria Baldridge, MBA
Assistant Professor of Marketing
Business Division Chair
Traditional Undergraduate Business Division
Education
Post Graduate Certificate, Spiritual Formation in the Age of Social Media, Kuyper College (2019)
MBA, Northwood University (2017)
B.B.A., Business Administration and Management, Northwood University (2015)
Research Interests
Digital marketing
Social media marketing
Brand and product management
Consumer behavior
Marketing ethics
Alexandria Baldridge is an assistant professor of marketing in Cornerstone University's Business Division. Professor Baldridge is passionate about seeing her students succeed and understand business marketing in the 21st century. She teaches courses such as Principles of Marketing, Marketing Management, Consumer Behavior and Marketing Communications.
Professor Baldridge received both her Bachelor of Business Administration and her Master of Business Administration from Northwood University. She also received a post-graduate certificate from Kuyper College in Spiritual Formation in the Age of Social Media. She is currently a Ph.D. candidate at Northcentral University with a concentration in business marketing.
Professor Baldridge has an extensive background in marketing and communications. As a digital media manager in the financial sector, she specialized in digital marketing strategy, social media marketing, digital advertising and so much more! She serves as an advisory board member for Ingalls Pictures, an independent film company, and is a founding board member of Igniser, a nonprofit organization that is committed to stopping human trafficking.
Hobbies
Music
Reading
Photography
Exercise
Campus Involvement
Student Success Committee
Faculty Representative of the Cornerstone University AMA Collegiate Chapter (American Marketing Association)
SMART Committee
Licenses and Professional Memberships
American Marketing Association (AMA)
Related News, Events & More
Want to Learn More About CU?
Connect With CU