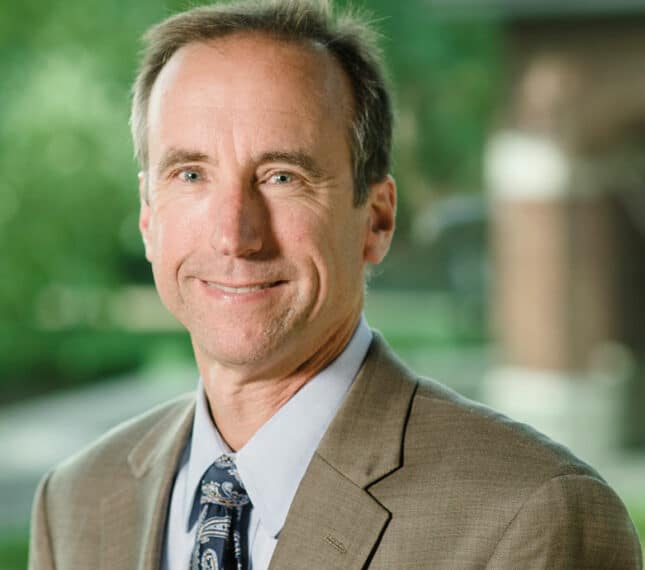 Education
MBA, Management, Western Michigan University
B.B.A., Marketing/Finance, University of Michigan
Bob Sack
Vice President for Advancement
Education
MBA, Management, Western Michigan University
B.B.A., Marketing/Finance, University of Michigan
Bob Sack came to Cornerstone University in October 2009 as the executive director of marketing and communications, providing oversight of the university's publicity and marketing endeavors. In June 2014, his responsibilities expanded to include advancement and enrollment initiatives in addition to marketing and communications. In addition, he also is an adjunct faculty member in the traditional undergraduate Business Division.
Sack brings over 20 years of marketing experience to Cornerstone. He was the first executive hired by DP Fox Sports in 1995 to help launch the Grand Rapids Griffins as one of the country's most successful minor professional hockey franchises. Prior to working with the Griffins, he was the first-ever director of the Grand Rapids Jaycees' Senior PGA Tour stop. More recently, Sack spent three years as the chief operating officer of McShane & Bowie, a prominent Grand Rapids law firm.
Outside of work, Sack serves on various civic boards and committees. He is married to Debbie and the couple has three children—Lauren, Bryce and Taryn.
Hobbies
READING NONFICTION
WATCHING COLLEGE AND HIGH SCHOOL BASKETBALL AND FOOTBALL
Related News, Events & More
Want to Learn More About CU?
Connect With CU