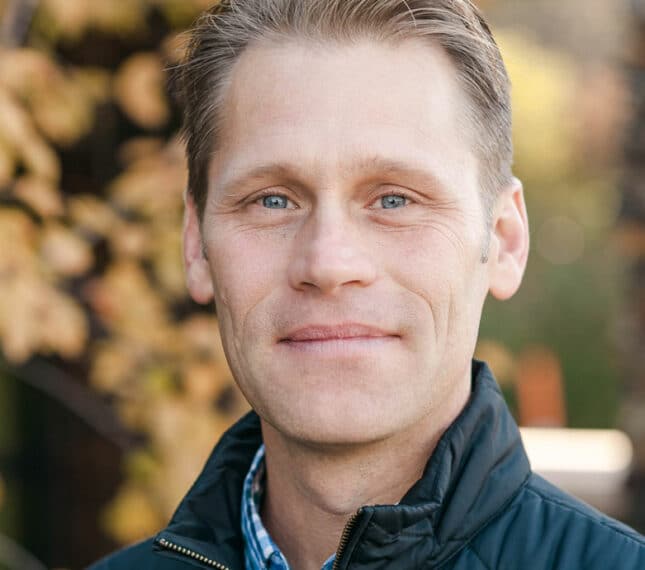 Education
M.Ed., Applied Linguistics, Aquinas College (1995)
Brian Pickerd
Adjunct Professor of TESOL
Faculty Positions
Adult & Graduate Studies - TESOL
Education
M.Ed., Applied Linguistics, Aquinas College (1995)
Brian Pickerd serves as an adjunct professor of TESOL for Cornerstone University's Professional & Graduate Studies. Pickerd has worked professionally with the German, French, and English languages as an instructor and language consultant. In addition to preparing teachers and instructors at CU, he also teaches language at Rockford High School.
Pickerd is the creator of Educational Travel, an organization that helps travel experiences for foreign language students to travel and study abroad. His book, "Scattering Seed," highlights his passion for seeing teaching as a way to empower others and fulfill their life calling. In addition to the book, he also designs and implements professional development workshops focusing on the influence of teaching.
"Teaching matters to me because of a deep calling to learn and join others in the journey to their learning and becoming."
Interests
CLIMATE AND CULTURE IN THE WORKPLACE AND IN THE LEARNING SPACE
PROFESSIONAL DEVELOPMENT
LANGUAGE LEARNING AND TEACHING
Publications
Pickerd, B. (2016). Scattering seed in teaching: walking with Christ in the field of learning and education. Eugene, OR: Wipf & Stock.
Related Research, Posts & More
Want to learn more about CU?
Connect With CU