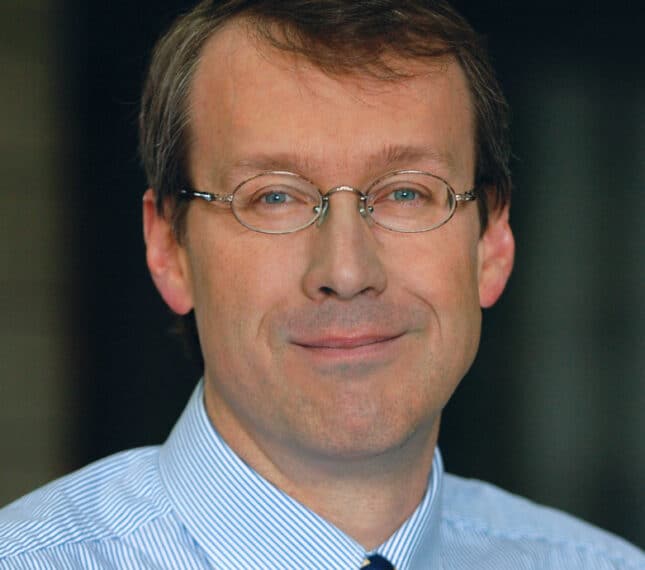 Education
Ph.D., University of Toronto—St. Michael's College
M.Div., Duke Divinity School
B.A., Duke University
Research Interests
Early Christian responses to the problem of evil
Perspectives on suffering and emotions in Christian spirituality
Historical interactions between philosophy and Christian doctrine
Christian responses to other Middle Eastern missionary religions
The psychology of temptation
The role played by emotions in the Christian life
Byard Bennett, Ph.D.
Emeritus Professor of Historical and Philosophical Theology
Grand Rapids Theological Seminary
Education
Ph.D., University of Toronto—St. Michael's College
M.Div., Duke Divinity School
B.A., Duke University
Research Interests
Early Christian responses to the problem of evil
Perspectives on suffering and emotions in Christian spirituality
Historical interactions between philosophy and Christian doctrine
Christian responses to other Middle Eastern missionary religions
The psychology of temptation
The role played by emotions in the Christian life
Dr. Byard Bennett teaches historical theology classes and Moral Issues in Christian Life and Ministry. In 2008, he was tenured after five years of service. Bennett won the Student Senate Excellence in Teaching Award in 2005, 2006 and 2017.
Currently, Bennett serves on Grand Rapids Theological Seminary's Admissions, Financial Aid, Assessment and Planning, Student Appeals (academic and non-academic) and Self-Study Review of Degree Programs committees.
Publications
2009 |"The Conversation of John the Orthodox with a Manichaean," in New Light on Manichaeism: Papers from the Sixth International Congress on Manichaeism, Organized by the International Association of Manichaean Studies. (an eBook) (ed. BeDuhn, Jason.) Nag Hammadi and Manichaean Studies; 64. Leiden ; Boston: Brill.
Related News, Events & More
Want to Learn More About GRTS?
Connect With CU