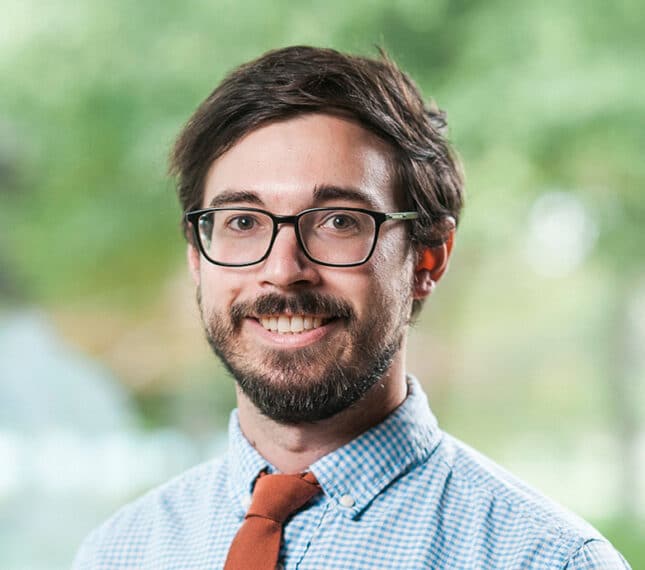 Education
M.F.A., Digital Cinema Production, National University
B.A., Video Production, Cornerstone University
A.S., Media Art, Jamestown Community College
Cameron Lewis, M.F.A.
Assistant Professor of Film Production
Education
M.F.A., Digital Cinema Production, National University
B.A., Video Production, Cornerstone University
A.S., Media Art, Jamestown Community College
Professor Cameron Lewis has a passion for storytelling and sees film as our culture's primary method of sharing philosophical ideas. This belief has led him to become a freelance filmmaker, and he has brought his knowledge of filmmaking and other media arts to Cornerstone University.
Professor Lewis's freelance work includes numerous narrative and commercial projects both locally and across the world, and he looks forward to sharing his growing knowledge with every new crop of students that passes through Cornerstone's media programs.
Hobbies
Board games
Camping
Watching movies
Reading
Wood working