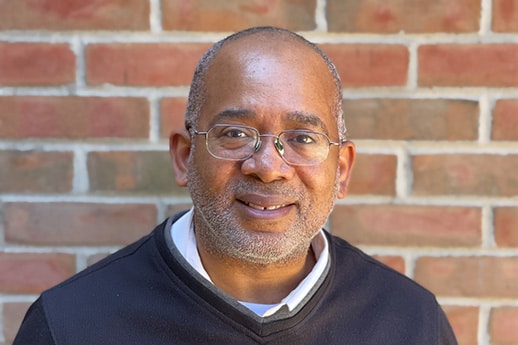 Education
Doctor of Philosophy, Biblical and Ancient Near Eastern Studies, Hebrew Union College
Master of Philosophy, Hebraic and Cognate Studies, Hebrew Union College
Master of Theology, Old Testament Language, Grace Theological Seminary
Bachelor of Arts, Christian Thought and Biblical Studies, Liberty University
Daniel Watson, Ph.D.
Professor of Old Testament
Cornerstone Theological Seminary
Education
Doctor of Philosophy, Biblical and Ancient Near Eastern Studies, Hebrew Union College
Master of Philosophy, Hebraic and Cognate Studies, Hebrew Union College
Master of Theology, Old Testament Language, Grace Theological Seminary
Bachelor of Arts, Christian Thought and Biblical Studies, Liberty University
Dr. Watson holds a Doctor of Philosophy in biblical and ancient near eastern studies from Hebrew Union College. His dissertation was titled "The Writing on the Wall: A Study of the Belshazzar Narrative." He also holds a Master of Philosophy from Hebrew Union College in Hebraic and cognate studies. Other degrees include a Master of Theology in Old Testament language from Grace Theological Seminary and a Bachelor of Arts in Christian thought and biblical studies from Liberty University.
Watson's main research and teaching focus is the Old Testament and its world: the Hebrew-Aramaic Bible, Semitic languages and ancient Near Eastern civilizations. But his scholarly pursuits also include the Intertestamental Period and other essential backgrounds to the New Testament as well as theology, apologetics and the history of Christian thought.
Watson was born and raised in Indianapolis, Ind., and currently resides there. He has contributed to "The Baker Illustrated Bible Dictionary," The Midwestern Journal of Theology and the forthcoming book "Biblical Justice: Theology for the Unity of the Church." In 2011, he presented at GRTS' Talking Points series on the Bible and ancient culture.
"Christian education is intentional and purposeful in aiming for transformation of character and in seeking to instill a missional purpose through a biblically based worldview," Watson said. "I find great joy in teaching current and aspiring ministry practitioners and am grateful to Cornerstone for the opportunity to continue to do so."
Related News, Events & More
Want to Learn More About CTS?
Connect With GRTS