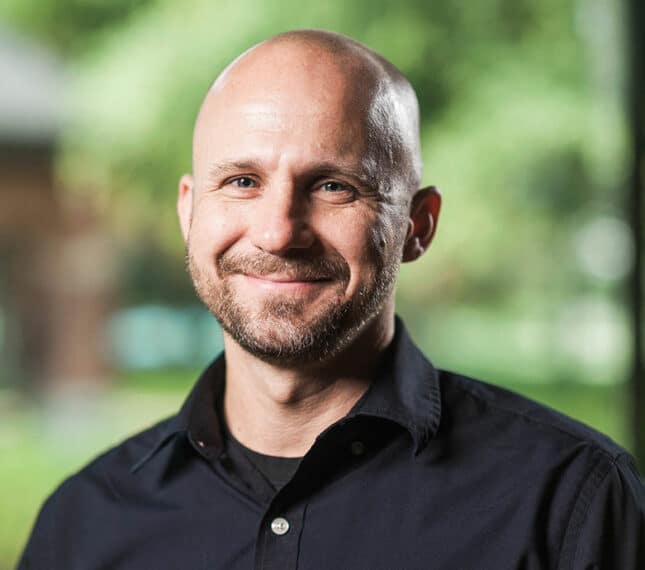 Education
Ed.D. Candidate, Organizational Leadership and Development, Cornerstone University
M.Div., Educational Ministries, Grand Rapids Theological Seminary
B.A., Religion and Biblical Studies, Liberty University
Research Interests
Christian spiritual formation & discipleship
Pastoral ministry & leadership formation
Organizational leadership & development
Emotional & relational maturity
Cultural identity & Christian formation
The Gospel, justice & Christian unity
Darrell Yoder, M.Div.
Assistant Professor of Ministry
Cornerstone Theological Seminary
Education
Ed.D. Candidate, Organizational Leadership and Development, Cornerstone University
M.Div., Educational Ministries, Grand Rapids Theological Seminary
B.A., Religion and Biblical Studies, Liberty University
Research Interests
Christian spiritual formation & discipleship
Pastoral ministry & leadership formation
Organizational leadership & development
Emotional & relational maturity
Cultural identity & Christian formation
The Gospel, justice & Christian unity
Darrell Yoder uses his decade of experience in pastoral ministry to serve as the Assistant Professor of Ministry. He earned a B.A. from Liberty University and an M.Div. from Grand Rapids Theological Seminary. He is a certified spiritual director and is currently pursuing a Doctor of Education from Cornerstone University, focusing his research on Christian spiritual formation.
At CTS, Yoder focuses on spiritual formation and pastoral ministry. He provides leadership to the Pirsig Fellowship, a scholarship program for Master of Divinity students, where he provides spiritual retreats and oversees small groups that seek to cultivate students' personal spiritual formation. He also teaches several ministry courses, including Evangelism and Discipleship Ministries and Small Group Ministries.
Yoder also faithfully leads and cultivates the CTS Talking Points program, which serves pastors, ministry leaders and counselors by providing events and resources that engage topics related to theology, culture and vocation.
Outside of CTS, Yoder is an ordained minister and the director of the Evangelical Seminary Deans' Council, a professional development network of evangelical seminary deans. Yoder and his wife, Cindy, live with their three children in Rockford, Mich.
"Serving at CTS matters to me because we are focused on serving the body of Christ, discovering the way of Christ and living in the love of Christ both personally and institutionally. I get to work alongside colleagues and students who are hungry for Christ and His kingdom and who are willing to have hard conversations in order to know God and obey Him more fully. My prayer is that students will experience Christ in a profound way as they identify and hone their gifts for ministry leadership."
Hobbies
Mountain Biking
Running
Camping
Guitar
Reading
Licenses and Professional Memberships
Certified Spiritual Director
Ordained Minister of the Gospel
Evangelical Theological Society
Publications
Yoder, Darrell. "Revelation and its Application to Christian Education," Encyclopedia of Christian Education, Volume 2, eds. G. T. Kurian and M. A. Lamport. (Rowman & Littlefield, 2015): 1058-1061.
Lamport, Mark and Darrell Yoder. "A Good-Natured Rejoinder to Gary Parrett's 'Nurturing Our Faith in The Faith: A Grateful Response to Mark A. Lamport and Darrell Yoder' (CEJ, Fall 2006, 362-364)," Christian Education Journal (Spring 2007): 126-135.
Lamport, Mark and Darrell Yoder. "Faithful Gestures: Rebooting the Educational Mission of the Church," Christian Education Journal (Spring 2006): 58-78.
Want to learn more about GRTS?
Connect With GRTS