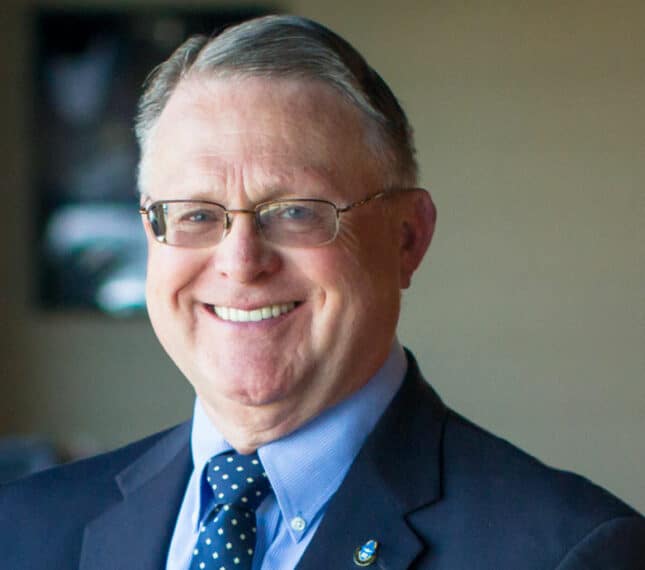 Education
Th.M., Dallas Theological Seminary
Graduate Study, Dallas Theological Seminary, St. Louis University and Jerusalem University College
B.A., University of Texas (Austin)
Graduate of the U.S. Army Chaplain Center & School, The Command and General Staff College and the U.S. Army War College
David Kennedy, Th.M.
Emeritus Professor of Old Testament
Grand Rapids Theological Seminary
Education
Th.M., Dallas Theological Seminary
Graduate Study, Dallas Theological Seminary, St. Louis University and Jerusalem University College
B.A., University of Texas (Austin)
Graduate of the U.S. Army Chaplain Center & School, The Command and General Staff College and the U.S. Army War College
After serving as a senior pastor for several years, David Kennedy joined the faculty of Grand Rapids Theological Seminary in 1980. Since 2006, he has taught annually in Asia with Cornerstone's Asia Biblical Theological Seminary.
Kennedy was commissioned as a chaplain in the Army Reserve in 1972 and served for over 33 years. He was mobilized in 2003-04 and retired in 2005 at the rank of colonel with his final assignment as the deputy joint staff chaplain, serving in the Pentagon. He served as chaplain endorser for Converge Worldwide (Baptist General Conference) from 2010 to 2012.
He and his wife, Coila, have three adult children.
Related News, Events & More
Want to Learn More about GRTS?
Connect with GRTS