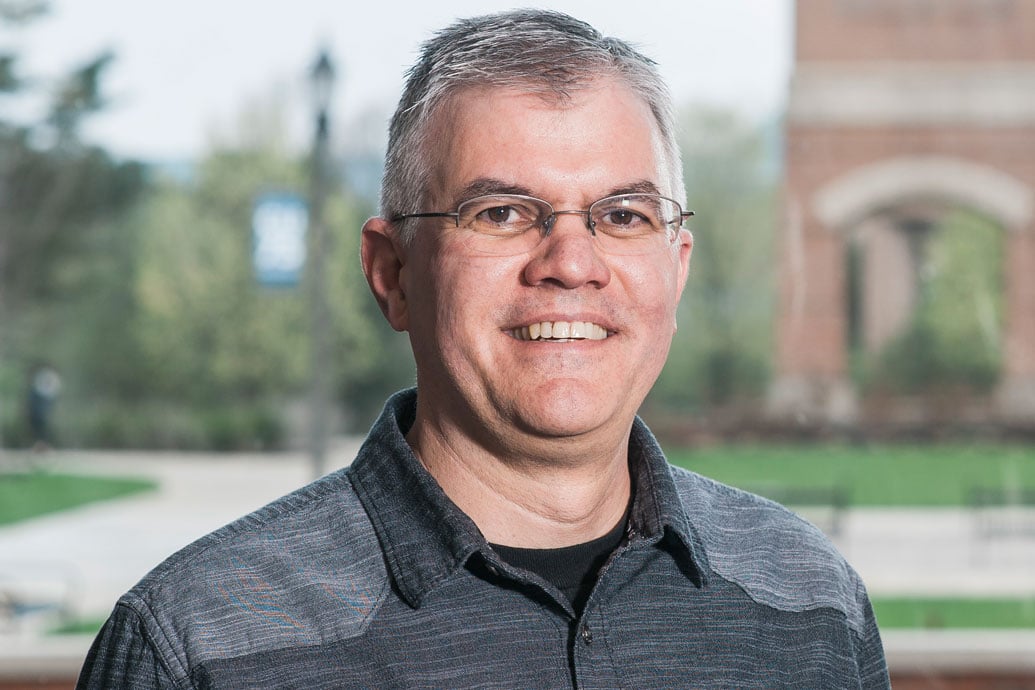 Education
M.F.A., Creative Writing, National University
M.A., Philosophy, Talbot School of Theology
B.A., Christian Education, Biola University (1989)
Campus Involvement
Board Game Club
Gift-in-Kind Review Committee Member
Core Course Coordinator and Committee Member
Creativity and Innovation Coordinator
Don Perini, M.F.A.
Professor of Creativity and Innovation
Director of the Creativity and Innovation Honors Institute
Interdisciplinary Studies Division
Education
M.F.A., Creative Writing, National University
M.A., Philosophy, Talbot School of Theology
B.A., Christian Education, Biola University (1989)
Campus Involvement
Board Game Club
Gift-in-Kind Review Committee Member
Core Course Coordinator and Committee Member
Creativity and Innovation Coordinator
Professor Don Perini believes that the most effective way to preparing his students for their careers is to bridge the gap between knowledge and skills by engaging in useful projects, problem-based learning, Yoda Sessions and personal mentoring. By teaching skills in creativity and innovation, he equips students to become lifelong learners, master adapters and problem solvers who have developed the empathetic and collaboration skills needed in today's marketplace. He received the Teacher of the Year Award at Cornerstone University in 2006.
In addition to teaching, Professor Perini travels the nation shaping the way educators, writers and entrepreneurs think about creativity and innovation. His newly released book, "Emerge," encourages individuals to practice creative habits in order to produce meaningful work.
Hobbies
CREATING BOARD GAMES
MOUNTAIN BIKING
WRITING SCREENPLAYS
HOSTING STUDENTS FOR A MEAL AND PARTY GAMES
Books
"Emerge" (Pot Boilers, 2014)
"Rhyming With Orange" (Credo House Publishers, 2011)
Publications and Articles
Perini, Don. (2015). "Emerge Study Guide." Orange Press One.
Perini, Don. (2006, Jan/Feb). Rethinking gaming. Group Magazine.
Speaking and Consulting Engagements
Frederik Meijer Gardens
Shape Corporation
American Advertising Association
National School Board Federation
Barrette Outdoor Living
Spring Lake Camp
William Jessup University
Association of Christian Librarians
Flow-Rite Controls, Ltd.
National Youth Workers Conference
Lilly North Professors Conference
National Heritage Academics
Want to Learn More About CU?
Connect With CU