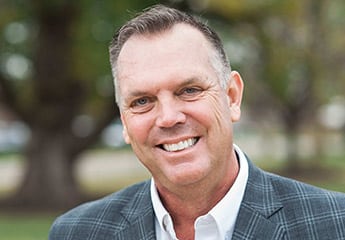 Jeff Baker
Jeff Baker was elected to the board in 2022.
Baker is a graduate of Biola University. He is the president and second-generation owner of First Companies, a company that offers commercial real estate, property management, and development.
Jeff is the father of two Cornerstone graduates and one current student. Three of his children attended Cornerstone as student-athletes and played men's basketball for Coach Kim Elders.
Related News, Events & More