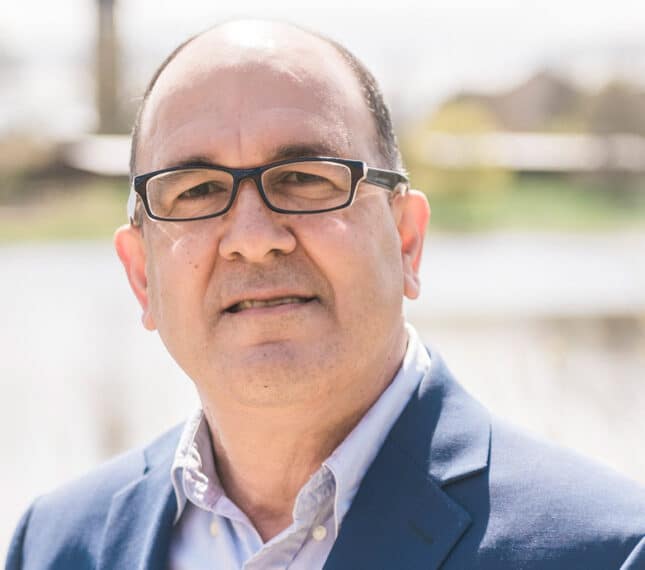 Julián Guzmán
Cornerstone University Board of Trustees
Julián Guzmán joins the Cornerstone University board of trustees as a seasoned minister and business professional. After receiving his degree in geology in the Dominican Republic, Guzmán then received two Master of Arts degrees from Grand Rapids Theological Seminary—one in ministry leadership and one in interdisciplinary studies. He also holds a Doctor of Ministry in urban Hispanic ministry from Western Theological Seminary.
For eight years, Guzmán served as a bishop for the council of Missionary Churches in Christ Inc., overseeing 12 Hispanic congregations in four different states. He has also served as an associate pastor at Missionary Church of Christ in Wyoming, Mich. He has also been an academic mentor at Grand Rapids Theological Seminary and was on the Michigan Board of Directors for Bethany Christian Services.
Guzmán is currently the director of the Urban Church Leadership Center, located on GRTS' campus. He is also the lead pastor at Iglesia Vena Plena. He lives in Wyoming, Mich. with his wife. They have three wonderful children and five grandchildren.
Want to Learn More About CU?
Connect With CU