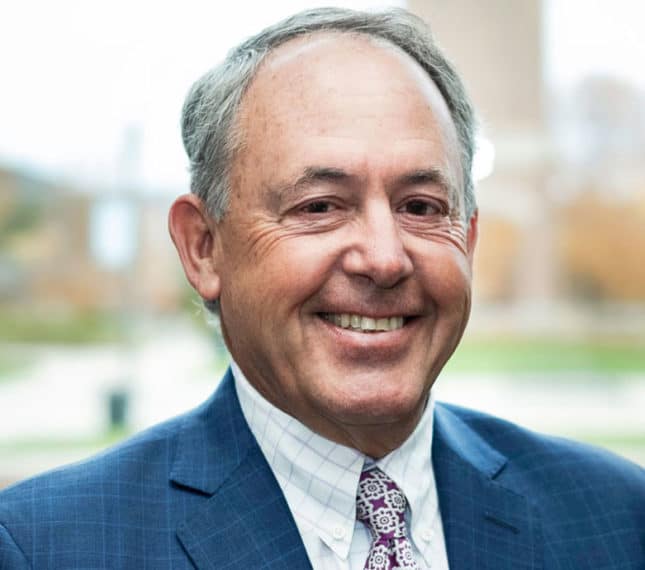 Committee Involvement
Academic Affairs Committee
Adult Learning Committee
Kelly Miller
Cornerstone University Board of Trustees
Committee Involvement
Academic Affairs Committee
Adult Learning Committee
Kelly E. Miller was re-elected to the board in 2017 after having previously served on the board from 1995 to 2004. He sits on the Academic Affairs and Adult Learning committees.
Miller is a certified petroleum geologist with the American Association of Petroleum Geologists, having studied petroleum geology and petroleum land management at the University of Oklahoma. He has been involved in the oil and gas industry since 1978 and now serves as the president and CEO of Miller Investment Company. He and his wife, Debra, live in Traverse City, Mich.
"Being able to be a part of shaping lives from all walks of life, with Christ at the core and corpus, has been a passion of our family and myself for many years. It is a privilege to be a part of a university and a board of trustees that share my passion, conviction and calling to make a positive difference in our lifetime and for eternity."
Want to Learn More About CU?
Connect With CU