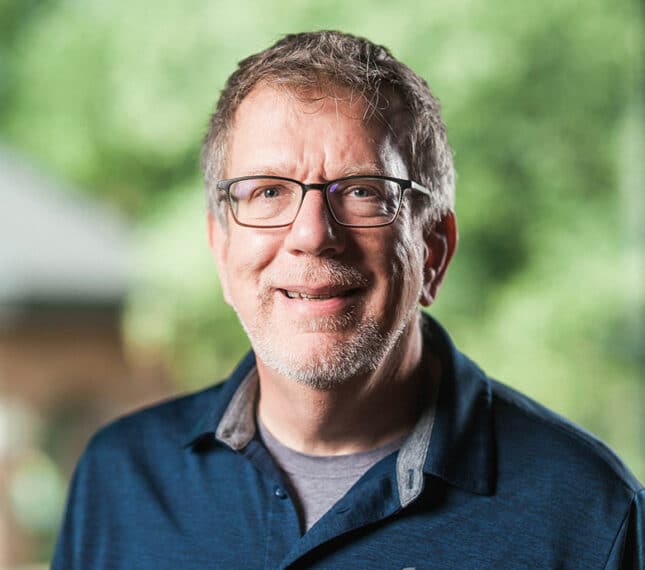 Education
B.S. Computer Science, Michigan State University
M.S. Computer Science, Engineering, University of Michigan
Robert Ensink
Assistant Professor of Engineering
Computer Science, Engineering & Mathematics Division
Education
B.S. Computer Science, Michigan State University
M.S. Computer Science, Engineering, University of Michigan
Professor Bob Ensink is the assistant professor of engineering, bringing over 35 years of computer science and engineering leadership, software development and custom applications expertise to Cornerstone University.
Mr. Ensink's Christ-centered career includes serving as the director of technology services of Heritage Christian School in Hudsonville, Michigan, as well as an elder, deacon and other church offices in the Protestant Reformed Churches in America.
Prior to joining CU, Professor Ensink was the principal software engineer and team lead at Twisthink, an innovation and technology company in Holland, Michigan.
Related News, Events & More
Want to Learn More About CU?
Connect With CU