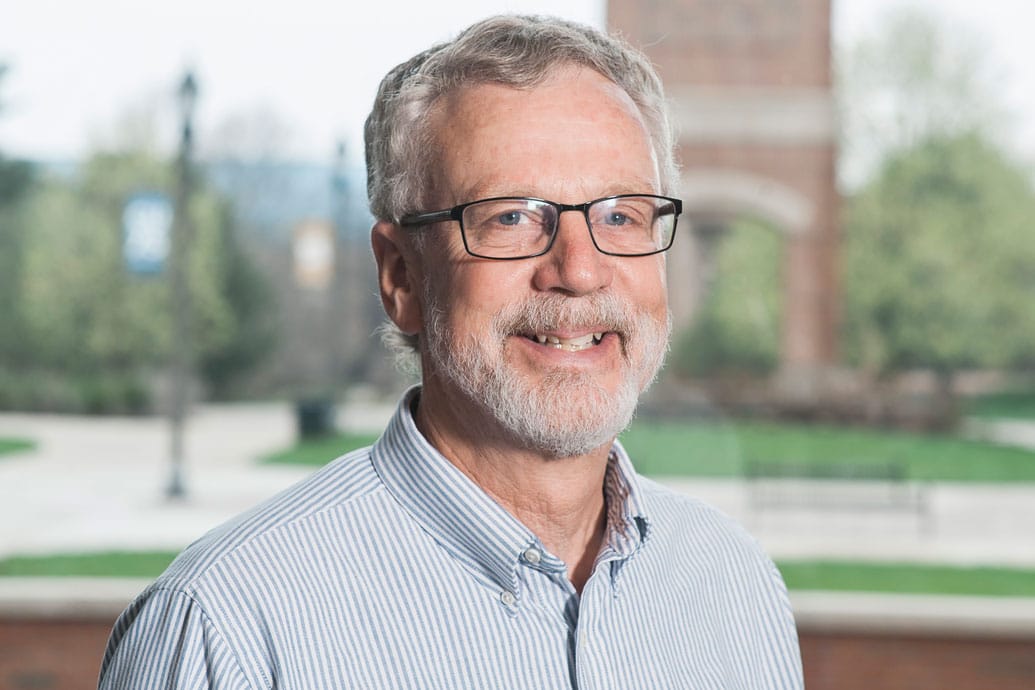 Education
M.A., Western Michigan University
BS., Western Michigan University
Research Interests
Cognitive development, especially as it relates to mathematical understanding and performance
Pedagogy relating to teaching of mathematics
Robert Hoffman, M.A.
Assistant Professor of Mathematics
Traditional Undergraduate Computer Science, Engineering & Mathematics Division
Education
M.A., Western Michigan University
BS., Western Michigan University
Research Interests
Cognitive development, especially as it relates to mathematical understanding and performance
Pedagogy relating to teaching of mathematics
Robert Hoffman, assistant professor of mathematics, uses his experience and expertise in mathematics to help his students gain a better understanding of the subject.
Professor Hoffman graduated from Western Michigan University with his Bachelor of Science in Mathematics and Psychology and Master of Arts in Education with a concentration in mathematics. He is also an adjunct professor of mathematics at Grand Rapids Community College. Since being discharged from the U.S. Army in 1975, he has taught in high school and higher education until the present. This includes two years of serving as headmaster of West Africa Christian High School outside of Monrovia, Liberia, from 1988 to 1990.
Professor Hoffman enjoys spending time with his wife, children and grandchildren, reading and learning about history.
Hobbies
Creating and building furniture for his grandchildren
Reading
Learning about history
Campus Involvement
Admissions Committee
Core Curriculum Developmental Task Force
Awards and Recognitions
National Impact Teacher of the year given by Cedarville University (2001)
Want to Learn More About CU?
Connect With CU