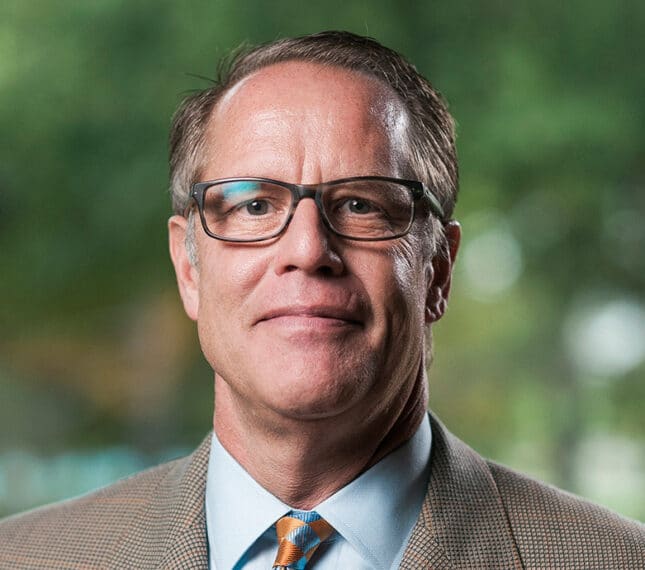 Education
Ed.D. Candidate, Sports Management, The United States Sports Academy
M.S., Virginia Commonwealth University
B.S., Baptist Bible College of Pennsylvania
Campus Involvement
Faculty/Staff Athletics Advisory Board
Campus Ministries Mentoring Program
Scott Huckaby, M.S.
Assistant Professor of Business
Traditional Undergraduate Business Division
Education
Ed.D. Candidate, Sports Management, The United States Sports Academy
M.S., Virginia Commonwealth University
B.S., Baptist Bible College of Pennsylvania
Campus Involvement
Faculty/Staff Athletics Advisory Board
Campus Ministries Mentoring Program
Professor Scott Huckaby is an assistant professor of business at Cornerstone University. His expertise in sports management and educational leadership are invaluable in his classroom as he prepares students for futures in business. He believes sport can be redemptive and gospel-driven—that it is a powerful avenue to invest in transformational relationships and discipleship for all ages.
Professor Huckaby received his Bachelor of Science in Bible and youth ministry from Clarks Summit University (1990), then continued on to receive his Master of Science in sports leadership and recreation management from Virginia Commonwealth University (2006). He is pursuing his Doctor of Education in sports management from The United States Sports Academy.
Professor Huckaby has an extensive background in K-12 athletics, administration and teaching. Scott and his wife, Kari, have four children.
Hobbies
Spending time with family
Fly Fishing
Golf
Reading
Research Interests
Experiential Learning in Sport Management Education
Inclusive and adaptive sports to combat ableism
Are eSports redeemable?
Licenses and Professional Memberships
West Michigan Sports Commission Advisory Board
Friendship Sports International Board Member
Spectrum Health Patient & Family Advisory Council
Member of the North American Society for Sport Management (NASSM)
Awards and Recognitions
Clarks Summit University Athletic Hall of Honor Inductee (Class of 2018)
Want to Learn More About CU?
Connect With CU