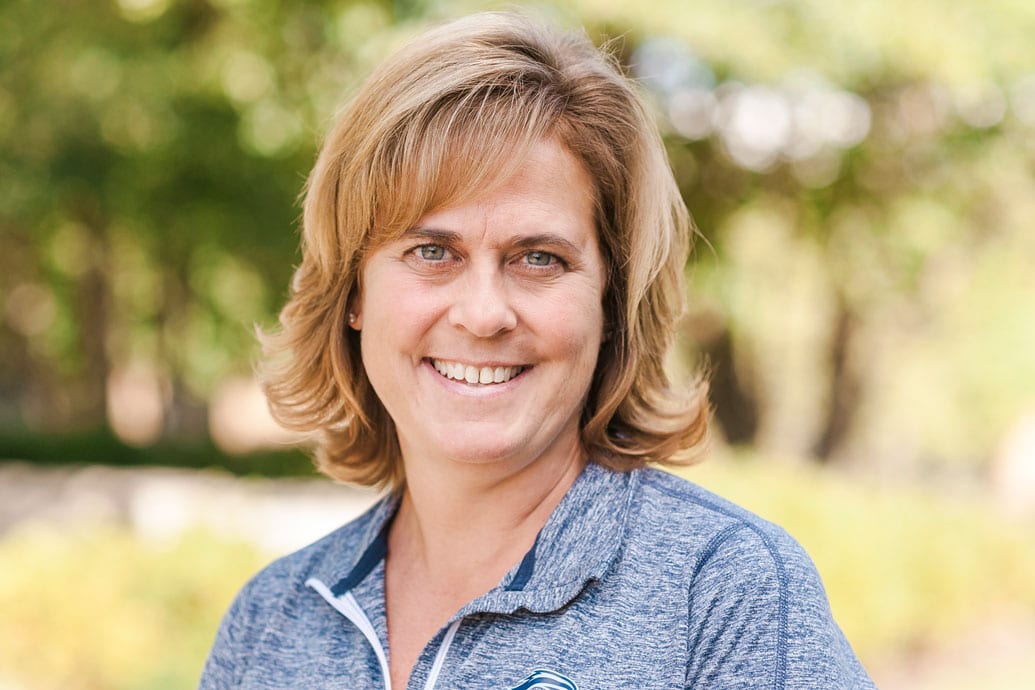 Education
M.A., Western Michigan University
B.A., Central Michigan University
Campus Involvement
Assessment Committee
Retention Committee (2014-15)
Sherry Williams, M.A.
Associate Professor of Kinesiology
Director of Kinesiology Programs
Traditional Undergraduate Science & Kinesiology Division
Education
M.A., Western Michigan University
B.A., Central Michigan University
Campus Involvement
Assessment Committee
Retention Committee (2014-15)
Sherry Williams earned her M.A. from Western Michigan University and her B.A. from Central Michigan University, both in Exercise Physiology. She is also certified by the American College of Sports Medicine (ACSM) as a Clinical Exercise Physiologist.
Her professional background includes positions in cardiac rehabilitation, hospital stress-testing lab, health and wellness consultant and director of a hospital-wellness center. Sherry has also been teaching wellness classes and exercise physiology classes in higher education since 1998.
"Teaching at a university where Christ is central to all that we do is an amazing assignment. Instilling in our students that our discipline is important but that God is greater and even more important is a worthwhile task. 1 Timothy 4:8 teaches 'Physical exercise has some value, but spiritual exercise is valuable in every way, because it promises life both for the present and the future' (GNT)."
Hobbies
FAMILY TIME
SOCCER GAMES
CHOIR PERFORMANCES
READING
WOMEN'S BIBLE STUDIES
Research Interests
CARDIOVASCULAR DISEASE
EXERCISE TESTING AND PRESCRIPTION
NUTRITION
OBESITY
Want to Learn More About CU?
Connect With CU