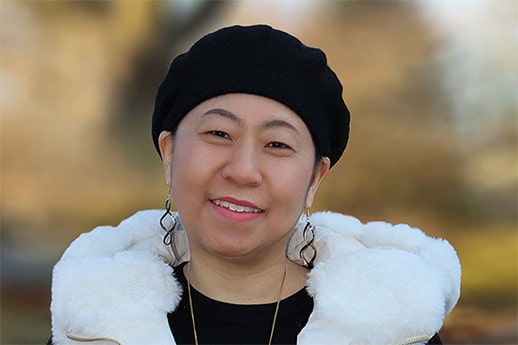 Education
M.F.A., Iowa State University
B.A., Gachun University
Sodam Lee, M.F.A.
Assistant Professor of Graphic Design
Traditional Undergraduate Communication, Media & Music Division
Education
M.F.A., Iowa State University
B.A., Gachun University
Professor Sodam Lee teaches courses across the graphic design curriculum at Cornerstone University. Her teaching areas include graphic design, traditional and digital drawing, user interface design, and web design. Prior to teaching at CU,  she served as an assistant professor of graphic design at Mississippi Valley State University.
Professor Lee's art and design works have appeared more than 50 times in national and international exhibitions, including in Hong Kong, Japan, South Korea, and the United States. She received the Best of Show Award in the Emerging Iowa Artist category at the Des Moines Art Festival in 2013 and 2014. She also published her works in various venues. She has worked as a panelist for Mississippi Arts Commission in Jackson, MS, and the National Endowment for the Arts in the U.S.
Want to Learn More About CU?
Connect With CU