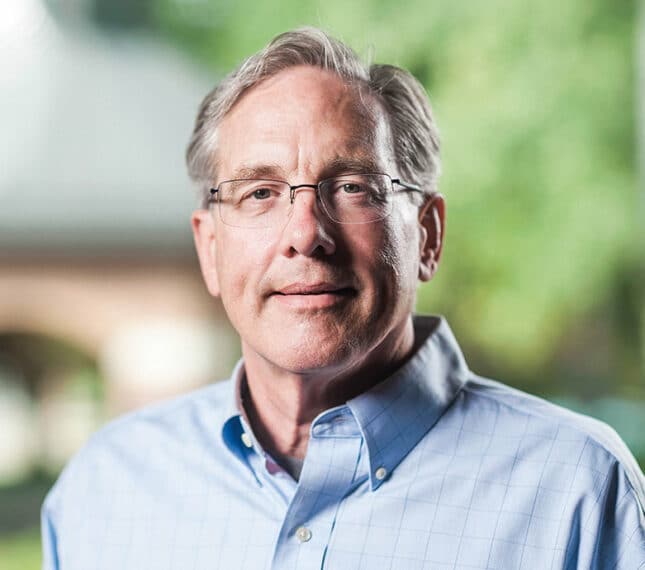 Education
Ph.D., Marketing, University of Illinois at Chicago (1995)
MBA, Western Michigan University (1985)
B.A., English, Calvin College (1982)
Pre-Seminary Program (1982)
Awards and Recognitions
Michigan Campus Impact Faculty-Staff Community Service-Learning Award – Hope College (2011)
Johnson Award from the Christian Business Faculty Association (2009)
Faculty Recognition Scholarship Contest Award – Used Textbook Association (2008)
Michigan Campus Compact Faculty-Staff Community Service-Learning Award – Calvin College (2004)
Commendation for excellence in teaching – University of Illinois at Chicago (1992)
Steve VanderVeen
Assistant Professor of Business
Education
Ph.D., Marketing, University of Illinois at Chicago (1995)
MBA, Western Michigan University (1985)
B.A., English, Calvin College (1982)
Pre-Seminary Program (1982)
Awards and Recognitions
Michigan Campus Impact Faculty-Staff Community Service-Learning Award – Hope College (2011)
Johnson Award from the Christian Business Faculty Association (2009)
Faculty Recognition Scholarship Contest Award – Used Textbook Association (2008)
Michigan Campus Compact Faculty-Staff Community Service-Learning Award – Calvin College (2004)
Commendation for excellence in teaching – University of Illinois at Chicago (1992)
Dr. Steven VanderVeen serves as an assistant professor of business at Cornerstone. Dr. VanderVeen has over two decades of experience in higher education, working in different roles at Calvin College, Trinity Christian College and Hope College.
Most recently, Dr. VanderVeen was a tenured professor emeritus at Hope College and a columnist at Holland Sentinel. He has experience as a professor, business division chair, director, columnist, blogger and stockbroker.
Dr. Steven VanderVeen is an accomplished scholar, completing 12 publications, as well as a family man. Dr. VanderVeen has been married to his wife Jill for 40 years. They have three children and four grandchildren.
Volunteer Experience
Escape Ministries
Boys and Girls Club
Upward Bound
Founding Board Member, City on a Hill Ministries