Golden Eagles Packed 50,000+ Meals for Ukraine Refugees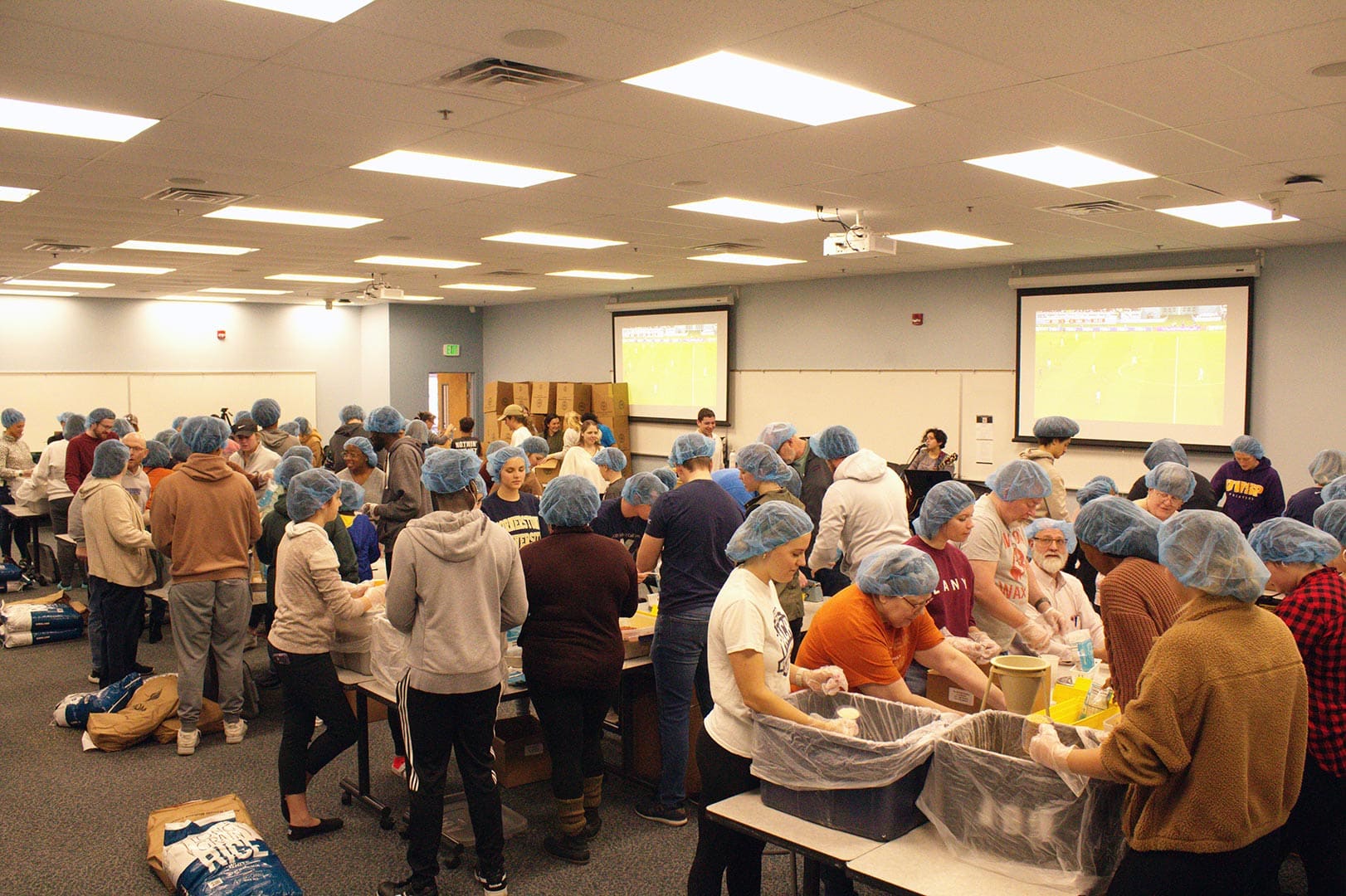 The Golden Eagle Men's and Women's Basketball programs and over 200 students, faculty, staff, alumni, churches and business sponsors gave back in a big way this Christmas.
On December 3rd, Golden Eagles helped pack 50,000+ meals for Ukraine refugees during an all day, festive "Pack the House" community service event hosted on campus through Friendship Sports International (FSI) and International Disaster Emergency Service (IDES) to bless Ukrainian families and kids.
The Cornerstone teams were also blessed to enjoy a fun time together to pack up the meals for families in need as a way to share of the love of Christ this season.
"Friendship Sports International is a great resource for us as an athletic department to achieve our vision of an AND culture for our athletic programs. Our goal is to provide our student athletes the opportunity to succeed in their spiritual life, their academic life, AND their athletic careers. Pack the House is an event we plan to do annually to not only have a fun night of basketball inside Mol Arena, but to provide athletes and community members the opportunity to serve for a greater cause during the Christmas season." said Aaron Sagraves, Cornerstone University athletic Director.
Funds were raised during Cornerstone men's and women's basketball double-header on November 16 vs. Madonna. FSI worked directly with the Business Sports Management classes to put on an incredible event where corporate sponsorships were obtained, T-Shirts were sold, and fun games were put on for our CU students and community members.
Join us in praying for the people of Ukraine this season!
Want to Learn More About CU?
Connect with CU