Goldies Awards Celebrate Outstanding Athletes for 2023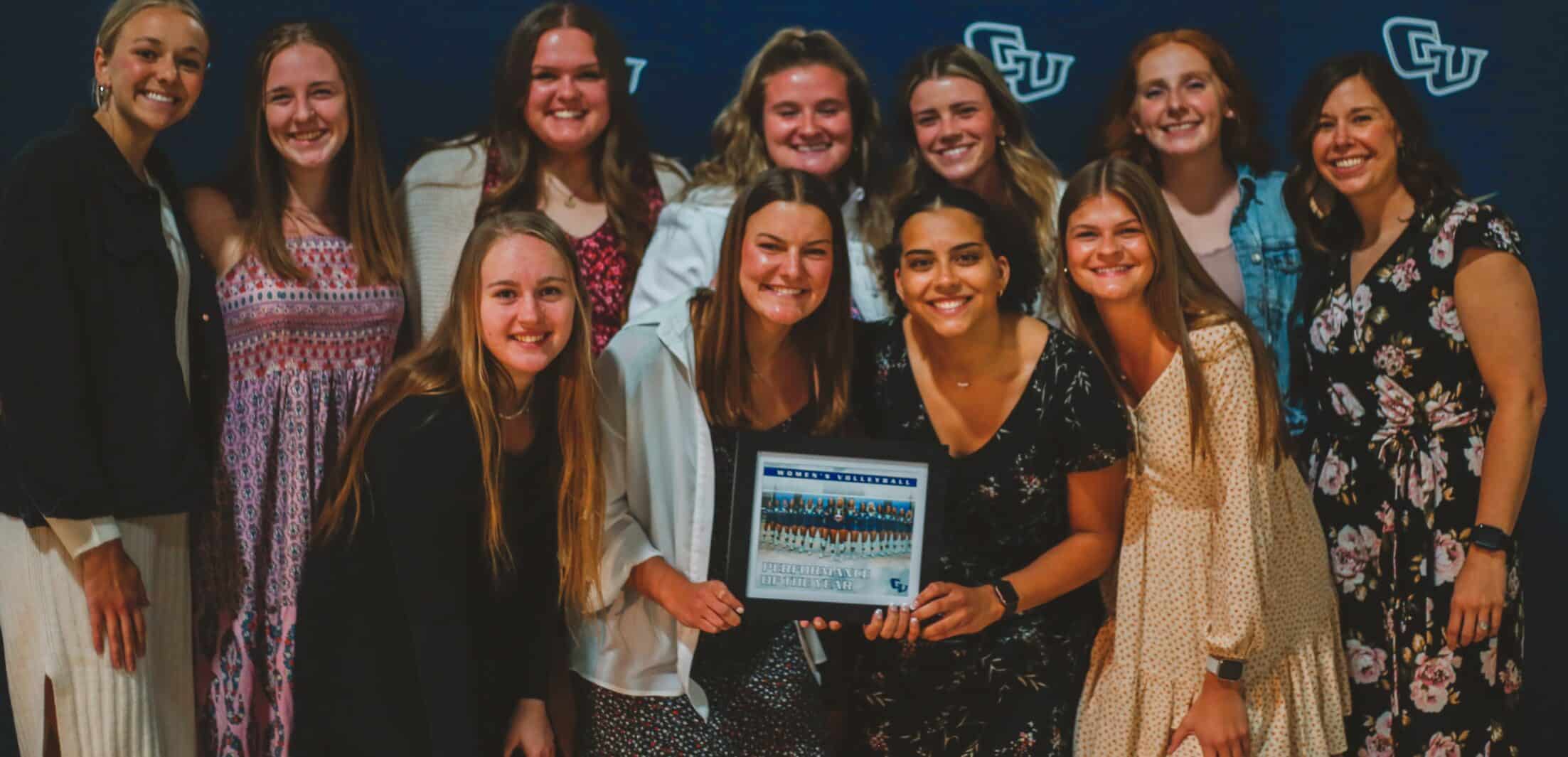 It's Goldies time! Cornerstone University Athletics hosted the annual Goldies award ceremony celebrating our amazing student-athletes and honoring the top performers this year. With over 500 student athletes at Cornerstone, this annual event honors their accomplishments and the important role CU Athletics plays as part of our campus community and mission.
"The Goldies are something we look forward to each and every year. Any time we get a chance to recognize the student athletes and coaches for their accomplishments, we want to make sure we do it well and in front of their peers. A lot of me wishes we could hand out awards to everyone who is deserving but each year I look at our honorees and it is humbling to see all of their hard work paying off!" said Aaron Sagraves, athletic director at Cornerstone University.
Congratulations to all the honorees:
Performance of the Year: Women's Volleyball, for a fantastic run to the national tournament!
Coach of the Year: Megan Lenhart, Women's Volleyball
Female Senior Athlete of the Year: Patsy Morris, Women's Volleyball
Male Senior Athlete of the Year: Luke Pohl, XC/TF
Female Newcomer of the Year: Jaxi Long, Women's Basketball
Male Newcomer of the Year: Patrick Adams, XC/TF
Female Team GPA Award: Softball
Male Team GPA Award: Men's Soccer
Service Award: Men's Soccer
SALT Award: Jada Thomas, Women's Volleyball
The Golden Eagle Awards were given to outstanding athletes by their coaches for representing the mission and vision of what it means to be a Golden Eagle athlete.
Abi Bandstra, Trent Summerfield, Hope Steenwyk, Kyle Barba, Emma Whitley, David Rodriguez, Alayna Bowman, John Cocoma, Anna Harmens, Isaiah Lowe, Mikayla Meade, Landon Poll, Ashley Verplank, Chelsee Martino, Wesley Brightmon, Colten Covington, Hailey Nieuwkoop, Luke Pohl, Alayna Ryan, Hunter Haldaman, Ally Pohlad, Thade Radosa.
Congratulations to every team and student-athlete for another great year representing Cornerstone and Jesus Christ each day! And thanks to Aaron Sagraves, all the coaches, staff and support that went into making this year a Golden Eagle success in the community!
Want to Learn More About CU?
Connect with CU