How to Thrive Mentally, Emotionally and Spiritually in College: The Well Counseling Services at Cornerstone University
Campus Services
Jan. 23, 2023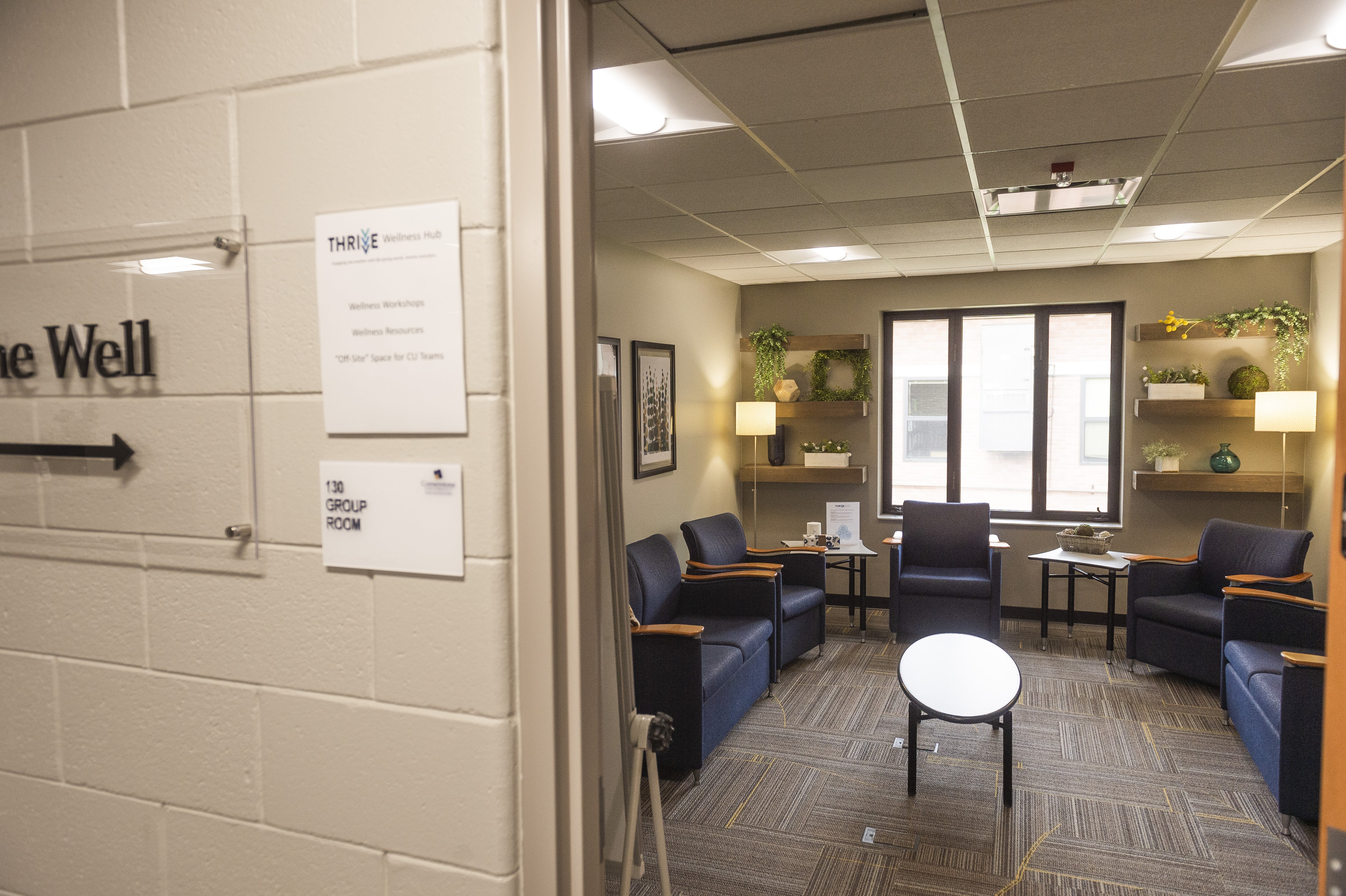 So much focus around going to college is about new adventures.  Campuses are beautiful and filled with new potential friends and relationships. Living away from home and family responsibilities means you can explore new things on your own time, your own schedule and your own way.  Classes are filled with new discoveries with the promise of a degree that will open up endless possibilities to live the life you imagined or felt God calling you to.  
And while the college experience offers that and more, the reality of the pressures students face can be complicated and mentally, emotionally and even physically challenging.  Whether you are a first-time freshmen, a junior who suddenly decides to pursue something different than planned or a senior wanting to finish strongly, and in some cases, just finish, free licensed mental health services available through Cornerstone University's The Well can help students manage the stresses of college and life. 
"The Well at Cornerstone was created to journey alongside students to help them experience mental, emotional, physical and spiritual wellness, not only throughout their time at Cornerstone, but to provide healthy tools for a flourishing life," said Nate Wagner, LPC, director of health and counseling services at Cornerstone's The Well.  
Students can experience anxiety, depression, symptoms around ADHD, and even more serious struggles with various addictions and difficult questions about their purpose in life. 
Cornerstone's The Well can help.  Their approach is distinctive from other colleges and universities in that The Well combines industry best-practices counseling alongside faith and growth-integrated principles that can provide hope, meaning, practical tools and clarity around God's purpose in their life. 
"The Well offers free, comprehensive mental health services by licensed, caring counselors who are easily accessible, use best-practice informed care that meets students wherever they find themselves on their journey, emphasizing grace and hope," said Wagner. 
Cornerstone's The Well is aptly named, reflecting scripture's reference to water's life giving, deeply nourishing essence.  And the center's passionate team of experienced, licensed counselors want students to experience God's love and care through their support programs and uncover, together, solutions to develop a healthy life and tools to successfully manage life's many challenges. 
A distinctive that is especially important is that The Well provides support, education and consultation for the CU Residence Life team, coaches, and support staff to ensure mental health support systems are coordinated and linked together for a stronger, wholistic approach. 
Cornerstone University continues to expand and invest in wholistic care for students through programs like The Well and considers the tools offered to be an essential part of a flourishing student experience that is as important as academic and spiritual life development. 
If you are an existing student in need of specific mental health services, please contact The Well at the.well@cornerstone.edu.  Or if you need help and don't know where to start, you can reach out to Residence Life at 616.222.1423 to start a conversation.  Cornerstone and The Well are ready to help.
Want to Learn More About CU?
Connect with CU