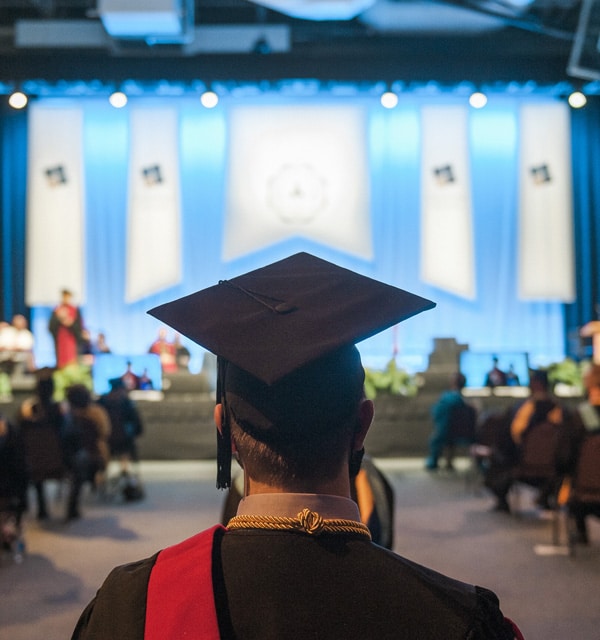 Commencement

Celebrating All You've Achieved
Cornerstone University
Commencement
Congratulations class of 2023! You did it!
Ceremony Recording
To rewatch the 2023 Commencement, click the video below!
Graduate Gifts and Announcements
Share the news of your graduate's accomplishments with family and friends. To order graduate announcements and diploma frames, visit Jostens' website to order online.
Celebrate your graduates accomplishments with new Cornerstone gear!
Parking
Parking will be available in Lot A connected to the Bernice Hansen Athletic Center with overflow parking in Lots B, D, E, F, J and G. Directional volunteers will help guide parking. For a detailed map of campus and parking lots, click here.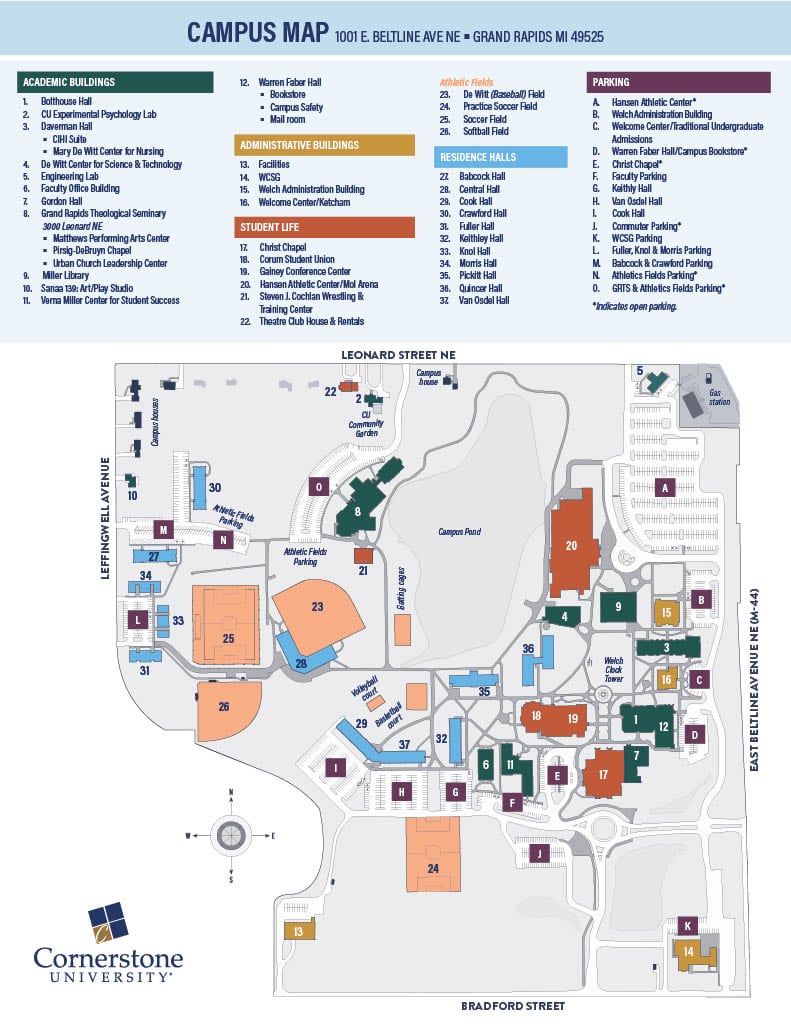 Limited Mobility/Wheelchair Accessible Seating
Seating options are available for those with limited mobility and their family members. Chairs will be set up on the walking track on the main floor of the Bernice Hansen Athletic Center. The hospitality team will provide directional help upon your arrival. 
Overflow Seating
A ticket is required to enter the Bernice Hansen Athletic Center. Those who do not have a ticket will be directed to the overflow seating in Christ Chapel. This additional seating in Christ Chapel is within walking distance to the Bernice Hansen Athletic Center and will be playing a high-quality livestream of the ceremony.
Cornerstone University
Hours
MON - FRI: 8 a.m. - 5 p.m.
SAT & SUN: Closed
Want to Learn More About CU?
Connect With CU