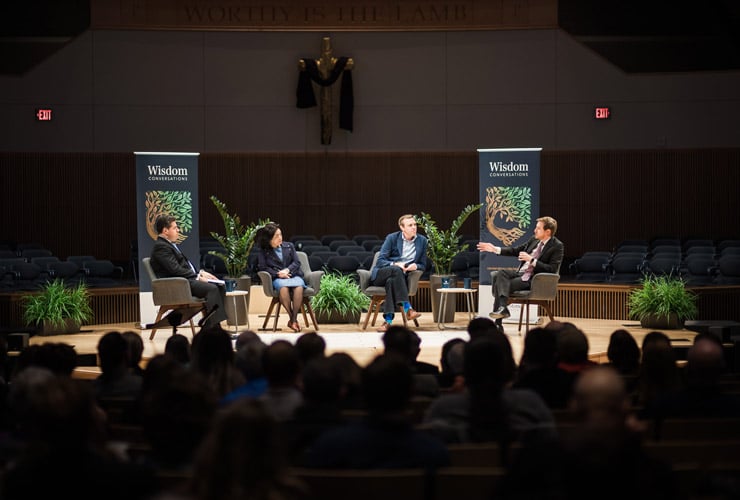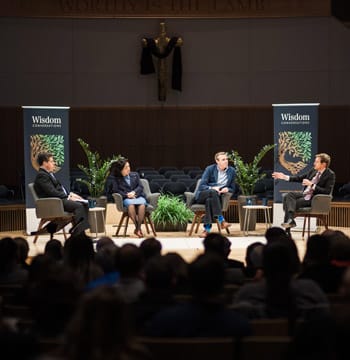 Wisdom Conversations Presented by Cornerstone University


Christianity in America: Declining Toward Insignificance or Resurging Toward Revival?
Oct. 5, 2023 | 7 p.m.
Cornerstone University, Christ Chapel
Pew Research Center data suggests that Christianity in America is rapidly declining toward a minority religion within the next five decades. Other data suggests even more alarming trends related to the place of Christianity in the lives of youth, Christian leaders and churchgoers.
Join the conversation on these significant demographic changes and the future of Christianity in the United States at the upcoming Wisdom Conversations on Thursday, Oct. 5. Featured guests include Eric Metaxas, No. 1 New York Times bestselling author.
As a destination for bold, Christ-centered and influential thought leadership, Cornerstone University is committed to fostering vigorous and courteous conversations with national leaders about some of the most important problems and questions of our day to inspire the pursuit and application of wisdom for the flourishing of our lives and communities.
Hosted and moderated by Cornerstone University, Wisdom Conversations is a series of shared conversations addressing urgent issues of our times and increasing global volatility. National guest thought leaders and experts thoughtfully engage for 90 minutes in a public forum over today's societal and moral challenges, offering various viewpoints and positive potential solutions for the greater good.
Most important is the foundational belief that the Bible is the ultimate source of truth and knowledge, and wisdom only comes as the result of applying its virtues, perfectly exemplified by Jesus Christ. Together, we can create a beautiful community that honors God and influences the world for His purposes.
Fall 2023 Panelists
Eric Metaxas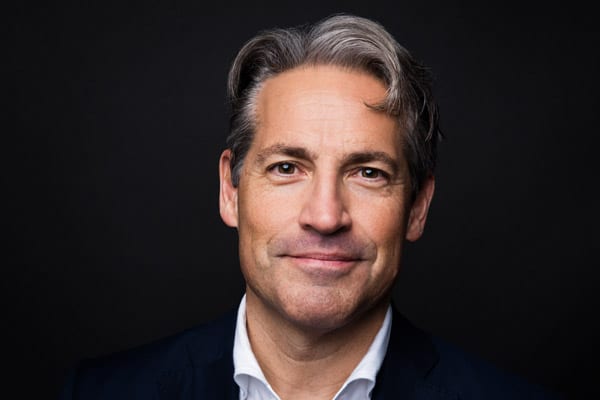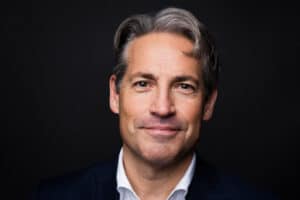 Eric Metaxas is the No. 1 New York Times bestselling author of "Is Atheism Dead?," "Fish Out of Water," "Martin Luther," "If You Can Keep It," "Bonhoeffer," "Amazing Grace" and "Miracles." His latest book is "Letter to the American Church" (September 2022). He has written more than 30 children's books, and his books have been translated into more than 25 languages. His writing has appeared in The Wall Street Journal, The New York Times and The New Yorker, and Metaxas has appeared as a cultural commentator on CNN, Fox News and MSNBC. He is the host of The Eric Metaxas Show, a nationally syndicated daily radio show heard on 300 outlets nationwide and aired on television on TBN. He lives in New York City with his wife and daughter.
Who Should Attend?
Everyone! Nearly 1,000 regional community guests attended in 2022. Events are free and open to all. High school and college students are especially encouraged to attend as future bold influencers for Jesus Christ.
Register Now
Register Online
Cornerstone University
Hours
MON - FRI: 8 a.m. - 5. p.m.
SAT & SUN: Closed
Want to Learn More About CU?
Connect With CU