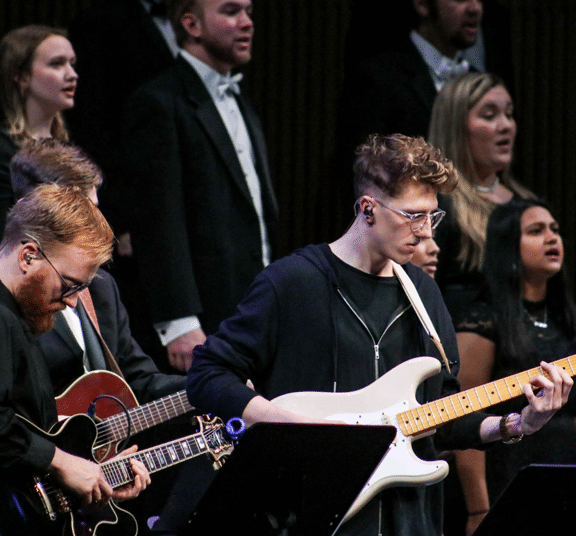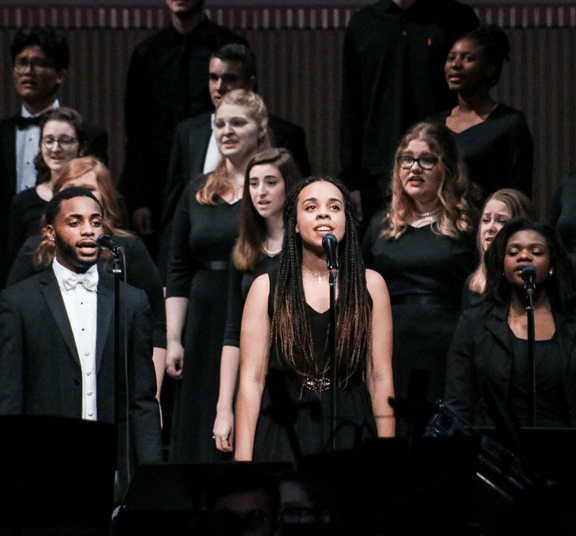 Music Ensembles at Cornerstone University
When you sing or play an instrument with an ensemble, many voices become one. As a group of people, you tell one story.
At Cornerstone University, our ensembles bond through a shared passion for music. They use their skills to work together and improve as musicians and performers.