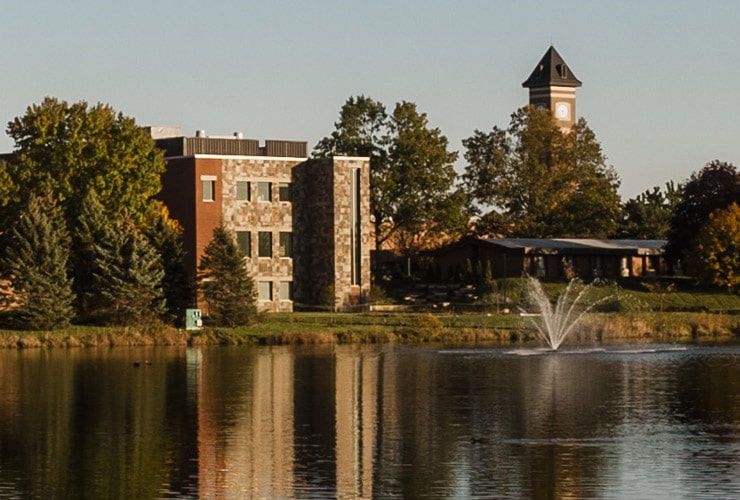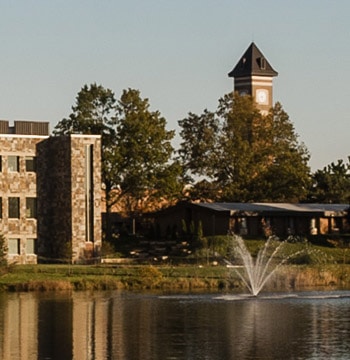 Graduate Student Scholarships

Helping Each Student
Succeed
Graduate Student Scholarships
At Cornerstone University, we want to see each student succeed and achieve their educational goals. To help make this a reality, scholarships and grants are accessible to graduate and seminary students based on both merit and financial need, and some are specific to degree program and demographic.
Seminary Student Scholarships
Seminary students who are interested in applying for aid must complete both the FAFSA and the Seminary Scholarship Application. New students must receive acceptance for admission to be considered for scholarships. Scholarships can be applied for the fall and spring terms. Financial loans are available for all semesters, provided you maintain part-time enrollment status.
The priority deadline for the application is July 1 for new and readmit students and March 31 for returning students.
Scholarships
Paul A. Beals Missions Scholarship
Joe Crawford Scholarship
Clarence and Pauline Doane Scholarship
David Eifert Scholarship
Esther Gilbertson Scholarship
Global Impact Scholarship
James Murray Grier Academic Scholarship
Gerald O. and Henrietta A. Jennex Scholarship
Gunn Memorial Scholarship
David and Coila Kennedy Scholarship
Macy Mission Scholarship
Woodrow McCaleb Leadership Scholarship
McKinney Family Scholarship
Nienhuis Family Scholarship for Pastoral Ministry
Pirsig Fellowship
Samaritan Scholarship
George Samuelson Scholarship
Joe & Martie Stowell Ministry Leaders Scholarship
Sugden Seminary Scholarship
Dallas Thompson Scholarship
Timothy Scholarship
Wielhouwer Scholarship
Doctoral Student Scholarship
At Cornerstone University, we're passionate about increasing diversity and developing future leaders for service in a variety of careers and roles within 21st-century organizations. We're excited to offer the Doctor of Education Scholarship, which is designed to equip students from under-represented groups for the successful completion of the Ed.D. program. Scholarships are awarded each year based on a review of applications with particular attention given to the ways in which the scholarship will:
Benefit the individual student towards completing the Ed.D. program.
Benefit the applicant's workplace/community.
For the purposes of this scholarship, diversity may refer to cultural background, gender, age, race/ethnicity or persons with disabilities.
This scholarship will provide two Ed.D. students with a $7,000 tuition discount. If you are awarded the scholarship, this discount is applied on a per course basis throughout the duration of your program at $500 per course. The discount will end once it is applied to your first RES-925 credit. In order to retain this scholarship, you must remain in good academic standing.
Scholarships are awarded to first-time enrolled Ed.D. students. To be considered for the scholarship, you must be accepted into the program and complete the scholarship application by July 1. You must complete all information on the application to be considered for the award.
External Scholarships
With your dedication to achieving your goals, you can unlock even more opportunities for resources and financial support. Please note that Cornerstone is not affiliated with any of the following resources.
AASPA Leon Bradly
The AASPA Leon Bradley Scholarship from the American Association of School Personnel Administrators is for minorities and persons of color who intend to enter school leadership fields
American Association on Health and Disability
Frederick J Krause Scholarship on Health and Disability is an opportunity for undergraduate or graduate students with a disability pursuing studies related to health and disability. Applicants must be a US citizen or resident and complete application requirements, including documented disability verification.
PNC Educational Scholarship
The PNC Education Scholarship is a random drawing for eligible students. To be considered, you must complete a series of questions regarding your financial literacy.
Additional Resources
We're committed to providing you the resources and tools you need to chart your path toward financing your education. Check out these helpful links to learn more about finding scholarships and managing your investment.
Admissions Office
Hours
MON - FRI: 8 a.m. - 5. p.m.
SAT & SUN: Closed
Want to Learn More About CU?
Connect With CU