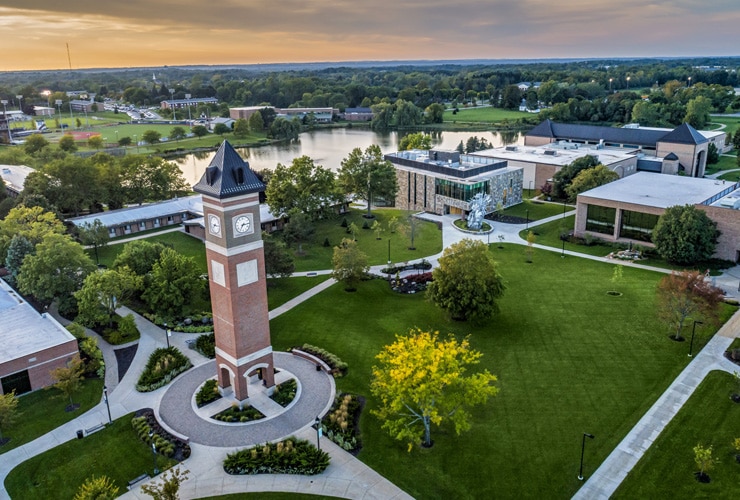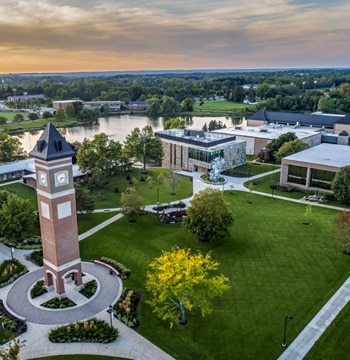 Internship Requirements

Formative Scholarship for Generous,
Skillful and Faithful Work
Internship Requirements
An internship should be a win-win for the student and organization. The student has the opportunity for practical, hands-on experience while continuing to develop professional readiness while the organization benefits from the student's work product.
At Cornerstone University, 100% of traditional undergraduate students complete an internship or practicum. These real-world, hands-on workplace experiences are designed to reflect the National Association of Colleges and Employer's definition of an academic internship:
An internship is a form of experiential learning that integrates knowledge and theory learned in the classroom with practical application and skills development in a professional setting. Internships give students the opportunity to gain valuable applied experience and make connections in professional fields they are considering for career paths; and give employers the opportunity to guide and evaluate talent.
Student Responsibilities
Students are responsible for enrolling in the internship course, initiating the process to receive academic credit for the experience and completing work outside their time with the host organization as part of their internship. Each student has an internship faculty instructor and a course syllabus.
Employer Expectations
Internship supervisors should have at least two years of professional industry experience to help ensure a valuable learning experience for your organization and our students.
Position Description
Provide a written position description for the internship to the student during the interview process. Based on this internship description, each intern creates learning objectives in consultation with his or her faculty member. Your proposed position description should include:
Name of the organization and its location.
Immediate supervisor's name and contact information.
Overview of the position (e.g., preferred qualifications, roles and responsibilities).
Required time commitment (e.g., overall position duration and/or hours per week).
Compensation (if applicable). According to the U.S. Department of Labor guidelines, internships may be full-time or part-time roles that are paid or voluntary.
Approval Process
You will receive an email from handshake@notifications.joinhandshake.com to confirm the internship. Add the email address to your contacts to ensure you receive the message and to prevent the message from going to Spam.
There's no actual paperwork for you or the student to complete; it's all done electronically. It is the student's responsibility to initiate the approval process.
Performance Evaluations
Internship supervisors are expected to complete a mid-term and final evaluation. You will receive an email from handshake@notifications.joinhandshake.com requesting your feedback on their performance. The sender is Handshake and the subject line is "You have an evaluation to complete."
In addition, you are encouraged to share your feedback with the student. They can't grow without feedback. Your feedback makes a big difference. The student's grade depends on you completing the mid-term and final evaluation.
Career and Life Calling
Hours
MON - FRI: 8 a.m. - 5 p.m.
SAT & SUN: Closed
Want to Learn More About CU?
Connect With CU